Staff involved in the Global Security Roundtable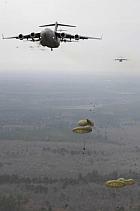 The Global Security Roundtable (GSR) at Glasgow University was formed in 2010 to bring together a wide range of academics with an interest in security issues—very broadly defined. At its first meeting it had representatives from three different colleges representing ten different subjects including Politics, History, Economics, Business, Law, Sociology, Archaeology, Geography, Hatii and Central & East European Studies. Since that time it has continued to add new members in the field from across the university.
In summer 2012 the group received formal network status from the Vice Principal for Research & Enterprise and was renamed The Glasgow Global Security Network (GGSN). The GGSN is conceived of as a dynamic network of Glasgow University academic staff. Its primary role is to facilitate the exchange of ideas which should lead to further cooperation in security issues. Its role is to act as a facilitator and originator of projects, and a vehicle for publicizing or coordinating events in the global security field.
The network has assembled a new university MSc in Global Security. We will also hold a regular series of staff research seminars. These seminars are intended to allow scholars to receive feedback on their work from a wide variety of staff members from different disciplines. The GGSN will also act as a portal for different parts of the university to advertise seminars and conferences that would be of interest to those with a wider interest in security issues. Finally, the GGSN will help circulate information on grants and awards with a security theme that should be of interest to its members.