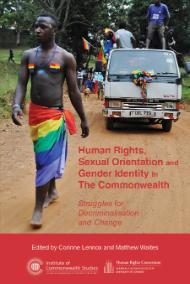 ‌
Key Publications
Publications
Special Issue of the International Journal of Human Rights (forthcoming, 2018- early online view) co-edited by Jo Ferrie, Elaine Webster & Rebecca Wallace,

Realising international human rights: Scotland on the global stage.

International Journal of Human Rights
Special issue of the International Journal of Human Rights, Vol.21, No.3, co-edited by René Wolfsteller and Professor Benjamin Gregg: 'A realistic utopia? Critical analyses of the Human Rights State in theory and practice'
Human Rights, Sexual Orientation and Gender Identity in the Commonwealth: Struggles for Decriminalisation and Change, co-edited by Matthew Waites (Senior Lecturer in sociology) which is available free online to read or download. You can also follow on the Facebook site.
Sociology and Human Rights: New Engagements Edited by Patricia Hynes, Michele Lamb, Damien Short, Matthew Waites March 2011. Sociology and Human Rights: New Engagements is the first collection to focus on the contribution sociological approaches can make to analysis of human rights.
Consultations & Reports
Other Resources
The Handbook on European Non-Discrimination Law is the first comprehensive guide to European non-discrimination law based on the case law of the European Court of Human Rights and the European Court of Justice. It covers the context and background to European non-discrimination law, discrimination categories and defences, the scope of the law (including who is protected) and the grounds protected, such as sex, disability, age, race and nationality. It can be consulted on-line or downloaded: www.fra.europa.eu
Oxford Monitor of Forced Migration (OxMo) OxMo moves to engage with forced migration by establishing a forum in which students and forced migrants can meaningfully contribute to the global discourse that intersects academia and practice. OxMo seeks to draw attention to the plight of displaced persons, to identify gaps within existing international and national protection regimes, and to engage intellectually with the many practical and conceptual factors that perpetuate dislocation. To find out more about OxMo and to access OxMo Vol. 1 No.1 free of charge please visit www.oxmofm.com.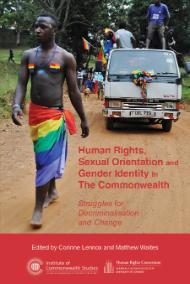 ‌