Cross-LBAS Advanced Training Research Methods Conference
On Friday 30 November, The Centre for Russian, Central and East European Studies (CRCEES) hosted the Cross-LBAS Advanced Training Research Methods Conference. There were some fantastic presentations offered on the day covering a range of themes from the ethics of fieldwork to conducting research in other cultures and issues of translation.
Presentations
Ethical Issues in Doing Ethnographic Research in Russia [PDF]
Dr Jeremy Morris, University of Birmingham
Research Ethics - Between Protocol and Practice in Central Asia [PDF]
Madeleine Reeves, Social Anthropology, University of Manchester
The Ethics of Doing Research with Political Elites [PDF]
Research topic: 'Local government and civil society in a post-socialist
Polish city: a case study of Poznan'
Dr Olga Mausch-Debowska, University of Glasgow
Qualitative Research and Fieldwork in a Foreign Culture [PDF]:
Comparing Russia and Cambodia
Veli-Pekka Tynkkynen, Aleksanteri Institute / Department of Social Research, University of Helsinki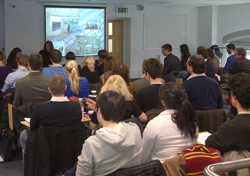 Doing Fieldwork in Distant or Difficult Locations [PDF]
Dr. Peter Matanle, School of East Asian Studies, University of Sheffield‌‌
Challenges regarding Gender Studies discourse in West-East exchanges [PDF]
Perspectives on Slavic Literatures: Proceedings of the First International "Perspectives on Slavistics" Conference
Leuven, 2004
Dr Elwira Grossman, University of Glasgow
Future Memory in Place (of De-Placing Future Memory and Future Memory in Place)
Dr. Elena Isayev, Senior Lecturer in Ancient History, Department of Classics and Ancient History, University of Exeter
The Hidden Transcript Magazine [PDF]
The Hidden Transcript: Fuelling the Future - Issue 3
Kaisa Hartikainen: Communications Director, Reid Standish: Editor-in-Chief, University of Glasgow
The Hidden Transcript on Facebook and Twitter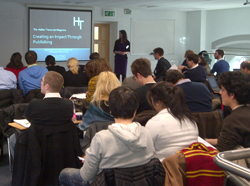 The Russian & CIS Energy Sector and Academic - Practitioner Engagement [PDF]
Dr Nat Moser, Research Fellow in Russian & CIS Energy, School of Slavonic and East European Studies, University College London
Actor-Network Theory in Social Science Research
Dr Sanna Rimpilainen, University of Stirling School of Education and the University of Uppsala Centre for Russian Studies
Dr. Maksym Yakovlyev, Associate Professor, National University of Kyiv-Mohyla Academy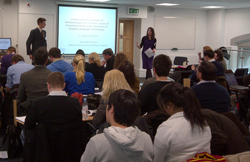 ‌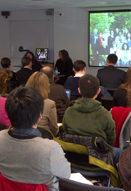 "I really enjoyed the event and found it very useful and inspiring."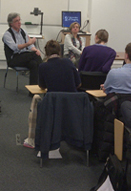 "It was an absolute pleasure to be at the event and the discussion from other participants and the students was incredibly useful."‌‌
Participating Centres
Centre for the Advanced Study of the Arab World (CASAW)
Centre for East European Language Based Area Studies (CEELBAS)