Erasmus University Rotterdam
Erasmus University Rotterdam (EUR)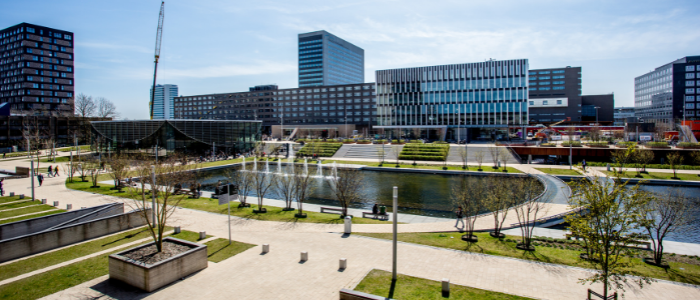 The city of Rotterdam is a dynamic metropolis in the heart of Europe with skyscrapers, an impressive port, hip restaurants and food markets, renowned museums, special attractions, and annual festivals which are the direct result of the 'can do' mentality of the people of Rotterdam. EUR (founded in 1913) is currently one of the leading universities in the Netherlands with a research community of circa 1,400. Scholars and students in seven faculties and two institutes work on global social challenges in the areas of health, wealth, governance, and culture. Positioned in the top 3% best universities in the world, Erasmus University hosts over 30,000 students per year of which one out of five holds a non-Dutch passport.
The Erasmus School of History, Culture and Communication offers high-quality education, based on academic research, at the interface between the Humanities and the Social Sciences. The Master of Cultural Economics and Entrepreneurship is considered among the best of its kind worldwide. The school collaborates closely with the Willem de Kooning Academy and Codarts Rotterdam in the Rotterdam Arts and Sciences Lab (RASL), which offers a dual degree programme in arts and sciences and stimulates transdisciplinary research.
During S3 students will have the opportunity to choose between two different tracks that will introduce them to the cultural economics approach. Then students have the chance to attend courses that address a range of issues around production, distribution, and consumption of arts and culture beyond and across national cultural boundaries. S3 is also when students will take the online course 'Provenance and Restitution' from UoG. This course moves debates in respect of collecting and collections, provenance, global cultural trafficking, and restitution beyond the usual focus on the Western Tradition.