Aline Iramina
- E-mail: a.iramina1@research.gla.ac.uk; 2599738I@student.gla.ac.uk
Research title: Copyright governance by algorithm: Towards a more transparent regime
Research Summary
Research Interests
Intellectual Property
International Law
Platform governance
Privacy and Data Protection Law
Public Policy and Regulation
Publications
Articles
Iramina, A. (2020) "GDPR v. GDPL: Strategic Adoption of the Responsiveness Approach in the elaboration of Brazil's General Data Protection Law and the EU General Data Protection Regulation" (in Portuguese). Law, State and Telecommunications Review, Brasilia, v. 12, n. 2, p. 91-117, 13 Oct. 2020. DOI: https://doi.org/10.26512/lstr.v12i2
Iramina, A. "Liability of Intermediary Service Providers for Copyright Infringement in Brazil: Challenges and Perspectives" (in Portuguese) in the Law Magazine "Direito e Novas Tecnologias" (Jul.Set/2019) – Thomson Reuters Revista dos Tribunais.
Working Papers
Other Publications
Grants
College of Social Sciences (CoSS) PhD scholarship.
Conference
- The X Internet Forum of Brazil. "Copyright and the Internet of 21st century" (September, 2020)
- XIII Congress on Copyright and Public Interest (CODAIP). "Copyright, Public Interest and Technological Convergence" (November, 2019)
- PROSPECT&I 2019. International Congress of PROFNIT. " Copyright and New Technologies" (October, 2019)
- The 4th Global Congress on Intellectual Property and Public Interest. "Multilateral Agenda on Copyright and Related Rights" (December, 2015).
Teaching
Guest Lecturer:
VI Workshop on IP for media professionals. "Introduction on Copyright in the Arts, Publishing Industry and on the Internet" (August, 2020)
WIPO Summer School. "Copyright and New Creative Industries" (January, 2020)
WIPO Summer School. "The use of protected content in the digital environment: new business models, broadcasting and satellite signals" and "Copyright and New Creative Industries" (July, 2019)
III Workshop on IP for Media Professionals. "Copyright in the digital environment" (November, 2018)
ENAP Specialization course on management policies and science, technology, and innovation. Intellectual Property and Technology Transference. "Basic concepts and the impact of new technologies on the copyright system" (March, 2018)
Additional Information
Civil Servant in Brazil's federal government – currently on a leave of absence.
Qualified Lawyer in the "Brazilian Bar Association" (OAB)
Research Fellow of the first Research Sprint (17/08 – 25/10/2020), organised by The Alexander von Humboldt Institute for Internet and Society (HIIG), within the project "The Ethics of Digitalisation – from principles to practices".
PhD candidate at University of Brasilia, Brazil (UNB), in the line of research: "Transformations in Social and Economic Order and Regulation" (since 2019).
LL.M in Intellectual Property Law at University College London (2016/2017)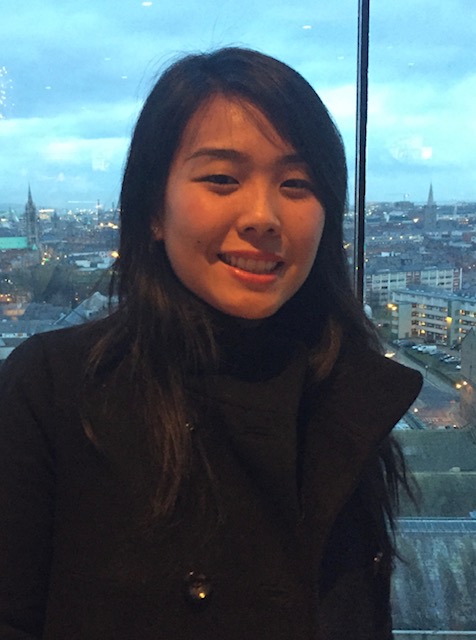 Thesis Title:
Thesis Title:
Copyright Governance by Algorithms: towards a new regulatory approach.