UofG signs important MoA with Faculty of Medicine, Chulalongkorn University, Thailand
The University of Glasgow has signed a MoA with Chulalongkorn University in Thailand, establishing a new and key partnership between the two institutions.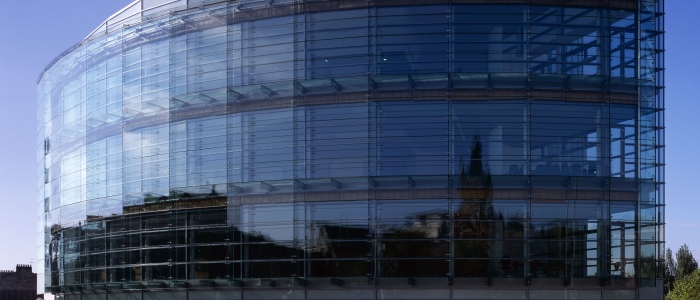 The MoA will see the College of Medical, Veterinary and Life Sciences in Glasgow work closely with the Faculty of Medicine at Chulalongkorn University in bringing new Postgraduate opportunities to medical degree students from Thailand.The MoA will also strengthen international links between the two prestigious institutions.
The agreement is signed as the Faculty of Medicine at Chulalongkorn University has developed a new four-year graduate-entry medical degree programme. Students who successfully complete years 1 and 2 of the degree in Thailand will now be able to undertake one of a wide range of existing MVLS Masters degree programmes.
The new degree programme is due to start next year in Thailand, and the first students will arrive in Glasgow in 2023.
Once in Glasgow, students will be able to undertake either a 13 or 30-week study programme in the subject of their choice, culminating in the achievement of a Postgraduate Certificate or a Postgraduate Diploma, respectively.
In addition, the University of Glasgow will offer Chulalongkorn University students an eight week clinical placement as part of the Medical School's international clinical experience scheme for students.
Chulalongkorn has been ranked the top university in Thailand for seven Consecutive Years by QS World University Rankings 2020. They will also be hosting the QS Medicine Subject focus summit on August 4-6.
Professor Dame Anna Dominiczak, University of Glasgow Vice Principal and Head of the College of Medical, Veterinary and Life Sciences, said: "I am delighted that we have signed a MoA with such a prestigious institution as Chulalongkorn University. The agreement will not only strengthen the relationship between our two institutions, but also offer huge benefits to those students who we will be delighted to welcome to Glasgow to study on our world-changing postgraduate degree programmes."
Prof. Suttipong Wacharasindhu, Dean of Faculty of Medicine at Chulalongkorn, said: "I am really glad to have this collaboration with the University of Glasgow. This is a great opportunity for our students to explore their experiences in the well-known and long-historic institution like UofG. I do hope that this relationship between our institutions will go further and be more tightened up."
---
Enquiries: ali.howard@glasgow.ac.uk or elizabeth.mcmeekin@glasgow.ac.uk / 0141 330 6557 or 0141 330 4831
First published: 27 July 2020