UofG honours inspirational world-changer, Professor Dame Sally Davies
Published: 29 March 2019
Professor Dame Sally Davies, Chief Medical Advisor to the UK Government, has been awarded an honorary degree
Professor Dame Sally Davies, Chief Medical Officer (CMO) for England and Chief Medical Advisor to the UK Government, has been awarded an honorary degree by the University of Glasgow.
Recognising her long list of achievements and historical career firsts, the University conferred an honorary Doctor of Science on Professor Dame Sally. The award was bestowed before Professor Dame Sally delivered the prestigious George Griffin Lecture to the Association of Physicians of Great Britain and Ireland Annual Meeting, this year hosted by the University of Glasgow.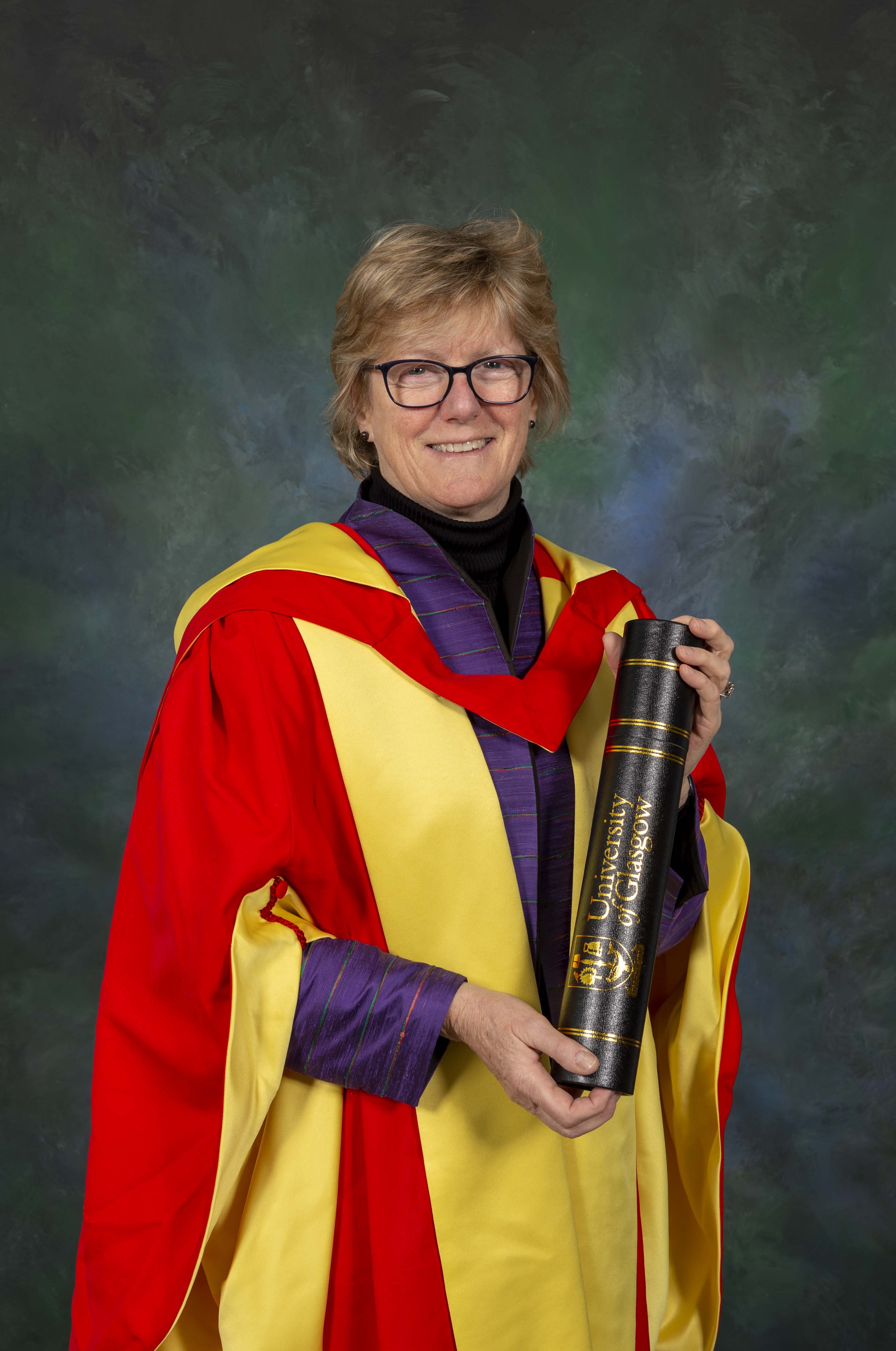 Professor Dame Sally made history in 2010 when she became the first woman appointed as the Chief Medical Officer for England. She has announced she will step down from that position later this year to become the Master of Trinity College Cambridge – once again, the first woman ever to hold this position.
Professor Dame Anna Dominiczak, University of Glasgow Vice Principal and Head of the College of Medical, Veterinary and Life Sciences, said: "I am delighted that the University has conferred an honorary degree on Professor Dame Sally Davies, who is a true inspiration and world-changer in the fields of science and medicine.
"It was very appropriate that we were able to bestow this honorary degree in the presence of so many inspirational figures in medical science, during the Association of Physicians Annual Meeting."
Dame Sally is best known for successfully leading international and domestic efforts in the fight against antimicrobial resistance (AMR). She was co-convenor of the United Nations Interagency Coordination Group on AMR and chair of the World Health Organization (WHO) Strategic and Technical Advisory Group for four years.
From 2004-2016, she was the Chief Scientific Adviser (CSA) for the Department of Health (DH), where she was actively involved in NHS R&D from its establishment and founded the National Institute for Health Research (NIHR). In 2013, she became a Non-Executive Director of Genomics England Ltd.
The Association of Physicians Annual Meeting is a prestigious event, which was last held in Glasgow over 20 years ago. The event included a Joint Symposium with the Academy of Medical Sciences (AMS) on Multimorbidity, co-chaired by its President, Professor Sir Robert Lechler, and Professor Dame Anna Dominiczak. Speakers at the event included Professor Sir Nilesh Samani, Medical Director of the British Heart Foundation, and Professor Owen Sansom, Director of the University's Institute of Cancer Sciences and Director of the Cancer Research UK Beatson Institute.
---
Enquiries: ali.howard@glasgow.ac.uk or elizabeth.mcmeekin@glasgow.ac.uk / 0141 330 6557 or 0141 330 4831
First published: 29 March 2019