UofG scientist winner of prestigious Biochemical Society Award
UofG scientist Matthew Dalby, Professor of Cell Engineering in the College of MVLS, has been honoured with a prestigious Biochemical Society Award.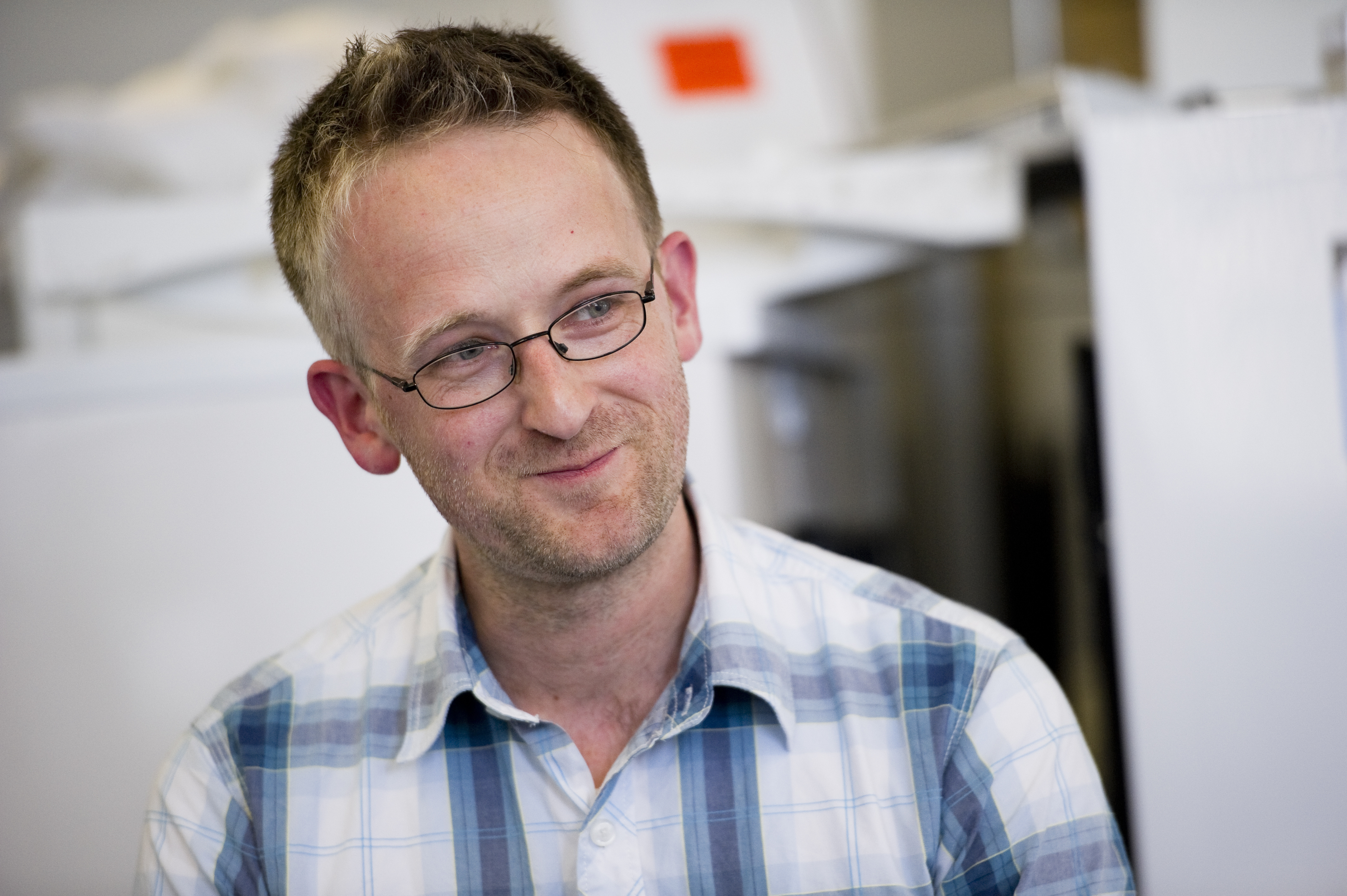 Prof Dalby, from the Institute of Molecular, Cell and Systems Biology, is one of 12 eminent scientists and exceptional early career researchers to be honoured in the annual awards which exemplify the very best of the bioscience community in fields ranging from genetics and cell engineering to neuroscience and mitochondrial biology.
Each year the Biochemical Society presents a series of prestigious awards that recognize excellence and achievement in both specific and general fields of science. Six of these awards are presented annually and the remaining are awarded either biennially or triennially. Candidates are nominated by their peers and the winners are agreed by a judging panel of respected scientists, from across a range of different scientific backgrounds.
Prof Dalby received the Industry and Collaboration Award, which recognises an outstanding individual who has made an inspirational contribution to the biosciences and to industry–academia interactions.
Prof Dalby will be given the opportunity to deliver a lecture at a Society event, receive prize money, and is invited to submit an article to a Society-owned publication.
Prof Dalby said: "I was very surprised, but clearly delighted to receive news of winning this award. Over the last few years much of my effort, along with colleagues such as Manual Salmeron-Sanchez, has focused on engaging UK industry to form a community to support development of PhD students into diverse careers. This award makes all this effort feel very worthwhile."
Professor Colin Bingle, Professor of Respiratory Cell and Molecular Biology at the University of Sheffield, and Chair of the Biochemical Society's Awards Committee, said: "Scientists and researchers in the biosciences community play a valuable part in society and the Biochemical Society Awards are the perfect way to honour those exceptional individuals who are leading the way. As ever, the standard of the nominees was incredibly high and our winners can be justifiably proud of their achievements.
"The awards provide recognition of their professional excellence and are a real tribute to the talent within the biosciences. On behalf of the Society, I'd like to congratulate all of the winners, every one of whom has made an outstanding contribution in their respective fields. Well done."
The winners will receive their prize and deliver an award or medal lecture in 2020. All of the awards and medal lectureships carry prize money and, as part of the prize, winners will also be invited to submit an article to one of the Society's publications.
Nominations for the Biochemical Society's 2021 Awards open in August 2019 and can be made by and for members and non-members alike.
---
Enquiries: ali.howard@glasgow.ac.uk or elizabeth.mcmeekin@glasgow.ac.uk / 0141 330 6557 or 0141 330 4831
First published: 28 March 2019