UofG nominated for 10 Herald Higher Education Awards
The University of Glasgow has been nominated in 10 categories at the Herald Higher Education Awards.

The awards, organised by the Herald newspaper and now in their third year, recognise extraordinary achievements in education, innovation, and research at universities across Scotland.‌‌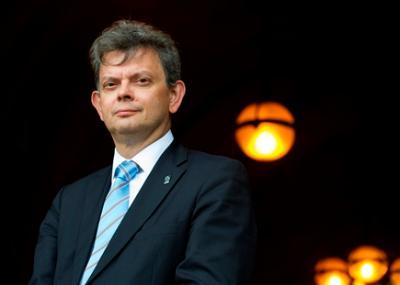 ‌

The University has been nominated for a clutch of awards in previous years, winning six in 2016 and three in 2015 – including the top prize, the prestigious Higher Educational Institution of the Year, in both years.

This year, the University's nominations are in the following categories:

Outstanding Contribution to the Local Community:
Chasing the Waves – Zara Gladman
Zombie Science – Kevin O'Dell
Enhancing Student Learning Award:
Closing the Feedback Loop – Leah Marks, Maria Jackson, Edward Tobias
Widening Access Award:
Early Secondary Programme – Neil Croll
Research Project of the Year:
UK Biobank Team – Jason Gill
Innovation Technology Excellence Award:
ViRES – JP Leach/Matthew Walters
Clinical Genomics Apps – Edward Tobias and Adam Tobias
Campaign of the Year:
The Simpsons Campaign – Stella Heath
Partnership Award:
East Project – Bill Guariento
Academic Support Team of the Year
English for Academic Study – Anneli Williams
Professor Anton Muscatelli, Principal and Vice-Chancellor of the University of Glasgow, said: "We're pleased to have been nominated once again for a wide range of categories at the Herald Higher Education Awards.

"Learning, teaching, research, innovation and widening access to higher education are all key priorities for the University and it's fantastic to see each of them represented in the award nominations.

"I'd like to congratulate everyone who has been nominated and to wish them the best of luck at the awards ceremony."

The awards ceremony will take place at the Radisson Blu Hotel in Glasgow on Thursday July 6.
---
First published: 2 June 2017