Institute of Cardiovascular and Medical Sciences gains Bronze Athena SWAN Award
The Institute of Cardiovascular and Medical Sciences (ICAMS) has become the latest University of Glasgow recipient of a prestigious Athena SWAN Bronze award today, 28 April 2016.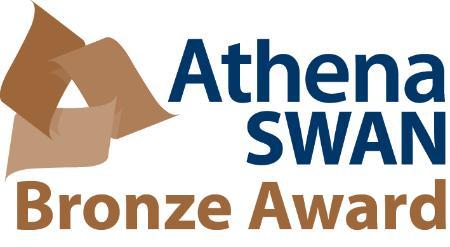 The awards, made by the Equality Challenge Unit (ECU), recognise commitment to tackling gender inequality in higher education. The University of Glasgow currently holds an Institutional Bronze Award from Athena SWAN while the Institute of Health and Wellbeing holds an Athena SWAN Silver award.
The award, along with other successful Athena SWAN award recipients, will be presented at an awards ceremony to be held at the University of Sheffield on Thursday 30 June.
Professor Rhian Touyz director of ICAMS said: "The Institute of Cardiovascular and Medical Sciences is committed to pursuing the ideals of the Athena SWAN Charter, ensuring that all staff are afforded the same career opportunities and representation regardless of gender, race, religion, or intersectionality."
ICAMS has initiatives such as a 'Parental Buddy Scheme', where staff about to go on or returning from leave have the opportunity to be paired up with a maternity/paternity returner. The scheme is open to men and women before, during and after maternity, paternity, shared parental or adoption leave.
The Institute also has family friendly HR policies and maternity leave cover policy for ICAMS staff, including funding to cover maternity leave costs in the absence of grant funder support. There is also a core hours for meetings within ICAMS policy from 10am to 4pm, which will allow people with caring and other commitments, flexible and part time workers, the ability to attend meetings.
In addition the Institute of Biodiversity, Comparative Medicine and The School of Veterinary Medicine both hold an Athena SWAN Bronze award.
Ruth Gilligan, ECU's Athena SWAN manager said: "It is encouraging to see universities engaging with the Athena SWAN Charter across disciplines. We've seen the impact of the Charter for academic women in science and for their departments over the past ten years.
"Our Athena SWAN Charter is a catalyst for real change within individual departments and whole institutions. It is important that we recognise the work already undertaken to support gender equality for staff in professional and support roles, and can inspire more to be done in the future."
In total, 128 Athena SWAN Charter applications were submitted in this awards round. The 84 successful awards represent an overall success rate of 66%, down from 70% for the previous round (April 2015). This slight decrease can be attributed to the lower success rate of applications using the new process. ECU is providing ongoing support to applicants through materials and workshop on how to participate in the expanded charter.
For the first time, Athena SWAN awards have been extended to arts, humanities, social sciences, business and law departments (AHSSBL), alongside the science, technology, engineering, mathematics and medicine (STEMM) disciplines that it traditionally covered.
ECU works closely with colleges and universities to seek to ensure that staff and students are not unfairly excluded, marginalised or disadvantaged because of age, disability, gender identity, marital or civil partnership status, pregnancy or maternity status, race, religion or belief, sex, sexual orientation, or through any combination of these characteristics or other unfair treatment.
---
enquiries: ali.howard@glasgow.ac.uk or elizabeth.mcmeekin@glasgow.ac.uk / 0141 330 6557 or 0141 330 4831
First published: 28 April 2016