Further collaboration talks with Smithsonian
Further possible collaboration between the University of Glasgow and the Smithsonian will be discussed at a special meeting in Washington DC today (October 27).
A major special event, The Smithsonian Institution and the University of Glasgow: Creating Opportunities for Transatlantic Collaboration, is being held at the Smithsonian, attended by senior representatives from both organisations.‌‌‌‌‌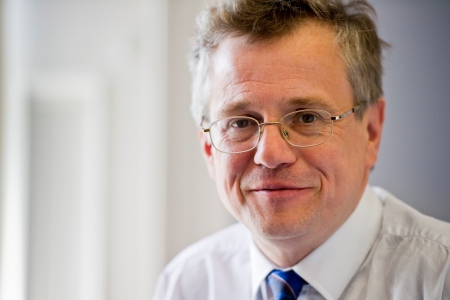 Sponsored by the Smithsonian's Grand Challenges Consortia, this event will involve presentation and discussion of current joint research and teaching and examine possibilities for further co-operation in the context of the new Kelvin Hall development, due to open next summer.
Professor James Conroy, Vice-Principal (International), will open the event on behalf of the University; while Professor Murray Pittock, Pro Vice-Principal at the University of Glasgow, will talk about the many opportunities provided by the new Kelvin Hall building. There will be additional presentations from Professor Nick Pearce, Sir John Richmond Professor of Fine Art; and Martin Munro, Kelvin Hall project manager.
Commenting on today's meeting, Professor Pittock said: "Glasgow's existing collaborations with the Smithsonian are manifold, exciting and significant, but today offers the chance to begin to take them to a new level.
"The presentation, partnership and opportunity to create knowledge in new ways offered by Kelvin Hall is attracting the interest of leading international partners precisely because it represents an approach that is completely new."
The University of Glasgow's links with the Smithsonian stem back to 2011 when a collaborative agreement was signed.
The existing collaboration, which provides opportunities for staff exchanges, student placements and research collaboration, has been built upon a successful series of Summer Schools based in Glasgow, which have attracted postgraduate students from over the world and provided them with an unparalleled opportunity to access historic houses and collections around Scotland and the UK more widely, and be taught by leading art specialists.
Professor Nick Pearce has completed a period as Exchange Professor in Washington DC, teaching on the prestigious Smithsonian-Mason Master's Program in the History of the Decorative Arts.
Following today's presentations and breakout group discussion, a Smithsonian delegation will visit the University of Glasgow later in the year to discuss ways of deepening co-operation.
---
Find out more

Media enquiries: Jane.chilton@glasgow.ac.uk / 0141 330 7126
First published: 27 October 2015