Vet School celebrates 150th anniversary with book and Kelvingrove exhibition
The University of Glasgow's School of Veterinary Medicine is set to celebrate its 150th anniversary with the launch of a new book and a special exhibition at Kelvingrove Art Gallery and Museum.
http://itunes.gla.ac.uk/podcasts/subjects/mvls/vetmedicine/Vet150web.mp4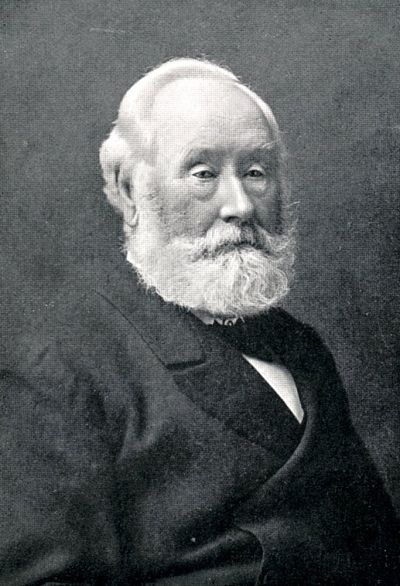 The school has been at the vanguard of veterinary medicine for decades, leading pioneering research including the creation of the first lungworm vaccine for cattle and the first treatment to protect cows and ewes from mineral deficiencies. Graduates from the school include Alf Wight, who reached national fame as a writer with his series of 'All Creatures Great and Small' books under the pen name of James Herriot.
A new book, entitled 'Glasgow Veterinary School 1862 – 2012', takes a detailed look at the history of the school and its groundbreaking research and clinical development, complete with a wide range of pictures from the school's archives.
Visitors to the Kelvingrove Art Gallery and Museum will also be able to take a trip through the school's history and get up close to some fascinating objects illustrating the development of veterinary medicine.
The exhibition will showcase the school's history of small animal, equine and farm animal medicine using a specially-commissioned short film and photographs from the school's archives. Items including a skeleton of a dog with an arthritic hip alongside an artificial hip replacement, a cow skull and a cow heart will also be on display.
The Vet School Trail leads children on an exciting hunt through the museum to answer questions related to animal-themed exhibits. By successfully completing a series of questions about the exhibits participating children can win a special mystery prize.
Dr Philippa Yam, Director of External Affairs at the School of Veterinary Medicine said: "We're thrilled to be publishing the definitive history of the vet school in the year of our 150th anniversary. The book is a wonderful testament to the achievements of the school and the pictures give a vivid impression of how both veterinary medicine and the city of Glasgow has changed in over the last century and a half.
"We're also grateful to the Kelvingrove Art Gallery and Museum for joining us in our celebrations. We're very proud of our history so the opportunity to involve visitors at Scotland's most visited tourist attraction in our story is very welcome.
"I'd encourage anyone with an interest in animals and veterinary medicine to come along and find out more about how Glasgow has contributed to the field over the last 150 years."
The University of Glasgow School of Veterinary Medicine is based in Garscube and comprises the Small Animal Hospital, Weipers Centre Equine Hospital and the Scottish Centre for Production Animal Health and Food Safety.
The 148-page 'Glasgow Veterinary School 1862 – 2012' book is priced at £9.99 and is available from www.universityofglasgowshops.com For more information on the University of Glasgow's School of Veterinary Medicine, visit www.gla.ac.uk/schools/vet/
---
ENDS
For more information contact Ross Barker in the University of Glasgow Media Relations Office on 0141 330 8593 or email ross.barker@glasgow.ac.uk
First published: 1 October 2012