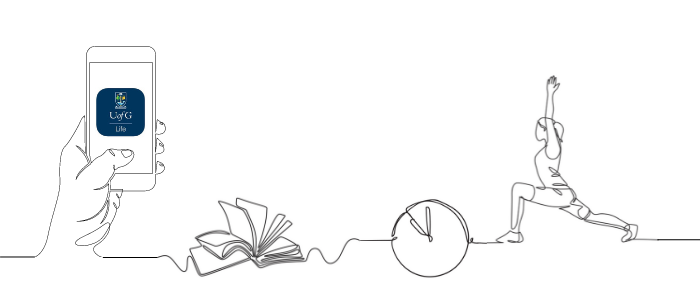 Our priority is to develop and maintain a core University app to improve our student experience and help connect our global community. The app is a must-have mobile digital product that will provide information and support in real time. It is built by students, for students.
Together with the student portal, the UofG Life app aims to deliver a mobile, personalised experience.
The UofG Life App is driven by an ambition expressed in the UofG Smart Campus strategy to provide helpful, mobile, real-time support for our students.
Our UofG Life App team is a multi-disciplinary team brought together to provide a broad set of skills to support this modern digital product.
Our app has lots of features live and in development that will help you with life on (and off) campus.
Working in collaboration with our students, we're always progressing the development of new app features.