COVID In Scotland Study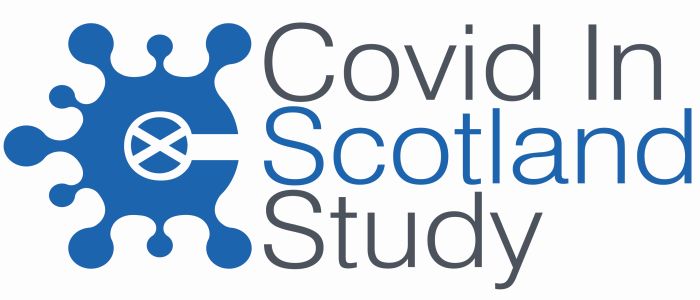 Researchers involved in a major COVID-19 study – launched in Scotland earlier in the year to understand the long-term health of people who have had COVID-19 – are encouraging the public to participate if they receive a new invitation.
Led by the University of Glasgow, in collaboration with Public Health Scotland and the NHS in Scotland and funded by the Scottish Government Chief Scientist Office, the ambitious research project is seeking to better understand how many people have long-term problems after COVID in Scotland, using an app-based questionnaire that will enable people to explain how COVID-19 is still affecting their lives.
Researchers want to thank those people who have already participated, and encourage those receiving new invitations to take part, as the team hopes their important findings will be able to identify how many people continue to be unwell following COVID-19 in Scotland, their symptoms and how it affects their lives.
Using NHS health data records, all Scottish adults who have had a positive COVID-19 test, as well a sample of people who tested negative for the disease, are being sent an SMS message inviting them to take part in the CISS study.
So far, there has been a 16% uptake (91,041 participants) – but the researchers are keen to hear from new people as the study continues.
If people agree to take part, individuals are asked to use the specially designed app to answer questions about their health, both before and after COVID-19, and whether the virus has had any lasting effects on their lives. Researchers will also be following up with participants who have already submitted a first response, in order to hear more about their health in the longer term.
Those participants who tested negative for COVID-19 will be asked similar questions about their current and past health, and are essential to the study, so that researchers can compare the health of those who have and those who have not had the virus.
Professor Jill Pell, Professor of Public Health at the University of Glasgow who will lead the study, said: "Most people recover quickly and completely after infection with COVID-19, but some people have reported a wide variety of long-term problems. It is crucial that we find out how many people have long-term problems, and what those problems are, so that we can set up systems to spot problems early and deal with them effectively. We hope people receiving new and ongoing invitations to take part will do so, as we continue our study to gather evidence on the effects of long COVID."
Evidence gathered from patients since the beginning of the pandemic suggests that, for some people, symptoms of COVID-19 persist beyond the expected period of infection. Termed "long COVID", these symptoms are currently defined as "not recovering for several weeks or months following the start of symptoms that were suggestive of COVID, whether you were tested or not.
Chief Medical Officer Dr Gregor Smith said: "The results of this important study will help us further understand the different impacts of long Covid and I encourage anyone contacted to take part if they can. This will help us shape and design the best way to treat and support people who have been affected.
"We are focused on working with clinicians, specialist health care professionals and Third Sector organisations to ensure people receive the best possible treatment and care in a setting that is appropriate and as close to their home as possible."
Estimates of the number of people suffering with long COVID vary. So far, research studies indicate that the most common persistent symptoms include breathlessness and fatigue, although people have reported a number of other on-going health concerns. It is also thought that some people might initially recover but their symptoms recur later.
Those who agree to participate in the study will be asked questions about their health before and after their COVID-19 infection via an app that has been specially designed to support this research. These participants will then be asked to answer the same questions again 12, 18 and then 24 months after their initial positive test. Some participants will also be asked to take part in one-to-one interviews to discuss, in more detail, the impact of COVID-19 on their health and normal activities of living.
The study will also recruit a comparison group who tested negative for COVID-19, at a ratio of three comparison group participants for every participant who tested positive for the virus. This group will also be asked a similar set of questions, so that researchers can begin to understand how the long-term health of infected people is different from those who weren't infected.
The results will provide insight into the scale and nature of long-COVID; how many people have long-term sequelae, the type of long-term sequelae; and the impacts of them on daily living. It will enable us to predict who needs ongoing health and social care and the type of support needed.
David Lowe, Co-Chief Investigator and Consultant Emergency Medicine at the Queen Elizabeth University Hospital, commented: "We encourage everyone contacted to take part so we can understand the impact of Long Covid in Scotland. The information will help the NHS develop services and support for those who are still suffering problems following COVID-19 infection.
"Delivery of this innovative study has been made possible with the digital tools we developed with partners during the pandemic. People will be invited by text message to participate with a link to allow them to respond to the short question set. We are asking the Scottish public who had both a positive and negative test to tell us about their health. We want to understand ongoing health problems but how COVID effected return to work and normal activity."
Dr Andrew McAuley, Consultant Scientist at Public Health Scotland, said: "This study is unique in that it will look at all COVID-19 positive cases irrespective of their initial symptoms, or whether they required any medical care during their illness.
"Answering some simple questions about your experience of Covid-19 can help shape Scotland's response to long COVID."
---
First published: 29 October 2021