UofG Sport is the Home of Sport, Fitness & Wellbeing on Campus!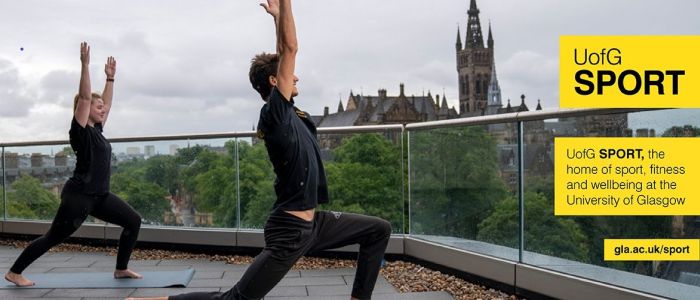 UofG Sport is the home of sport, fitness and wellbeing and the Stevenson Building and Garscube Sports Complex are ready and waiting for you. Have you been to explore yet? Let Sam show you around.
All the information you need can be found online and if you'd like to come and visit, or try a free workout then just book yourself in. To be part of a sports club you must have an active UofG Sport membership and you can take this out online.
The Glasgow University Sport Assosiation (GUSA) clubs will be hosting all of their trials and taster sessions over the next couple of weeks so take a look at our site and familiarise yourself with when and where those will be. The team are here to welcome you and if you have any questions or need any help with anything, please just ask.
---
First published: 7 October 2021