Best Glasgow Coffee Shops for a Non Coffee Drinker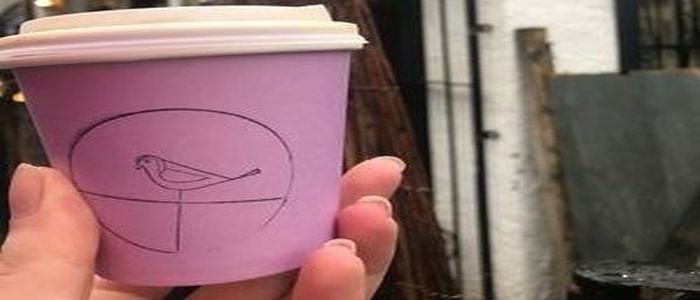 UofG Chemistry Student Katherine recommends the best Glasgow coffee shops for a non coffee drinker!
It may surprise you but I'm not actually the biggest fan of coffee. I see it as emergency fuel when a deadline is fast approaching, however over lockdown I have been exploring the coffee shops throughout the west end. This is in part as a hot drink is necessary for the damp cold winter in Glasgow, and since I live with, in my opinion, the worlds biggest coffee snob.
KAF - A small beautiful gem in Partick that does amazing coffee and some of the best take away lunch food. A mere 7 minutes' walk away from university, it's great when you just want a walk out of the house.
Kember and Jones - A staple for me pre-lockdown. It may be more expensive but a treat out with a mate it great. Alongside the different coffees, the cake and breakfasts are to die for. For when I'm feeling spenny the veggie sausage rolls are the perfect mid-afternoon pick me up.
1841 coffee - If you want to get into coffee, this place is great. They can talk you through the coffee and right next door to Nandos if that's your thing, they also have amazing bakes provided by Akara bakery in town which are lovely.
Broken clock - Basically, I'm here for the cinnamon swirls, as they are amazing. The large variety of bakes in a total win for me, next to Kelvingrove park, this is the place for a tasty snack and a cuppa in the park
Tantrum doughnuts - Not known for coffee but if you hadn't realised food is the way to my heart and tantrum doughnuts are amazing. A staple in the west end, this shop just off Dumbarton road is amazing and never fails in my eye.
Overall I mainly go to coffee shops for cake, tea and to have something to eat while walking with a mate, but these tasty places are a great place to start if you are interested in the coffee and cake scene in Glasgow's west end
---
First published: 29 October 2021