Keep it simple with the UofG Life app!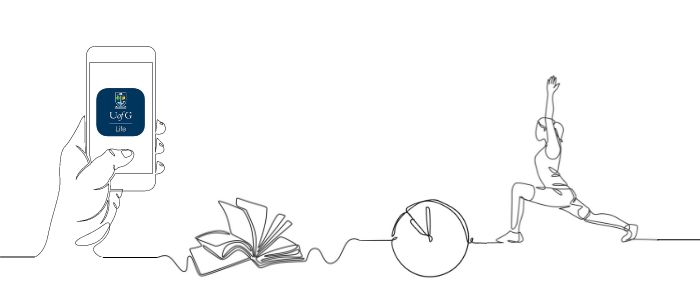 Download UofG Life and use the app to help you navigate your way around University life. Providing a helpful range of features including class timetable and events listings, as well as many others, it's a handy tool as you start your university journey.
You will need your GUID and GUID password to access the app.
The app is available via the App Store or Google Play. You can also use this handy QR code.
Coming soon! Discover spaces for your study needs. UofG Life will help you to find the most appropriate space for drop-in or bookable group study.
Find out all about the app, upcoming features and how you can get involved in shaping the digital experience at UofG.
---
First published: 16 September 2021