World Builders Welcome – SRC Brings Minecraft to UofG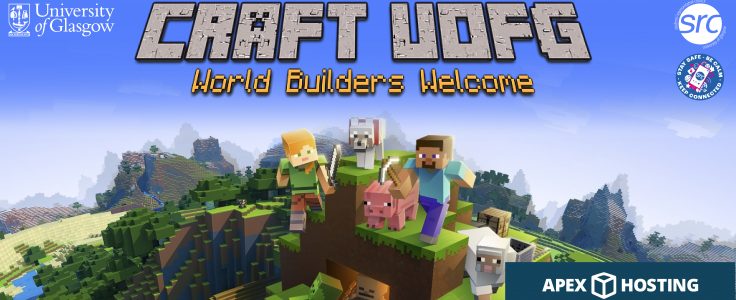 Craft UofG Logo
The Students' Representative Council recently launched a new project which challenges students to faithfully recreate the Gilmorehill Campus inside the Minecraft videogame.
For those unfamiliar with it, Minecraft is in essence a game about building and creating. The game world is made of cubes or blocks all of which the player can move, destroy or interact with. It is sort of like a giant virtual Lego set. Although the game was released more than 10 years ago, it has continued to grow in popularity and recently became the best-selling video game of all time.
Earlier this year, the SRC were sent in images of creative students who had replicated campus buildings inside of the game such as the Boyd Orr Building and Glasgow University Union. Taking inspiration from this, they have now launched their own Minecraft server named Craft UofG, which is open to all current students and staff at UofG to join.
Amy McKenzie Smith, the SRC's Vice President of Student Activities, who is leading on the project, said: "As we enter a period of further lockdown, we believe that online games such as Minecraft can be an excellent way of bringing students together and keeping them engaged and entertained.
"We thought that recreating the campus would be a fun way of getting students to work together, letting them meet new people from across the University in a casual and safe online environment, and also giving them a chance to get to know the campus that we all love and miss.
"It's still early days but the players have done an amazing job so far and once we're finished we'd love to share the world map as a free download so that people around the world can explore the UofG campus.
"The response to the server has been amazing – we've had close to 200 sign-ups and there has been a steady number of players on the server and Discord chat every day. We want to use this space to foster an online UofG community, so we encourage students and staff from across the University to buy the game, join the server and get involved!"
Below are a selection of images of the current building projects in Craft UofG

McIntyre Building in Minecraft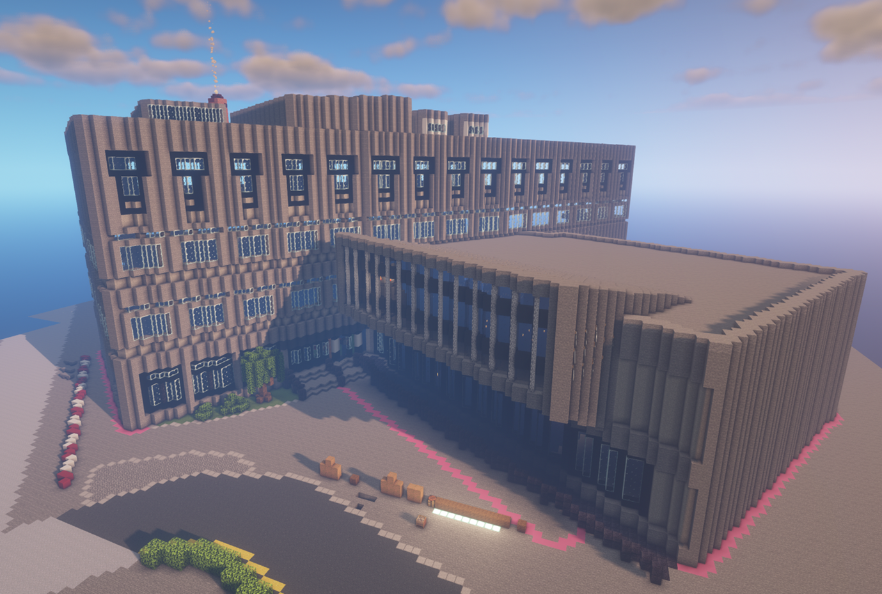 Glasgow University Union in Minecraft

Glasgow University Union in Minecraft
---
To learn more about the project and apply to join the server, head to bit.ly/CraftUofG
First published: 5 November 2020