Our logo (marque)
The University of Glasgow logo is an instantly recognisable symbol of the organisation. It is made up of two elements: the coat of arms and the logotype (the words 'University of Glasgow').
Standard full colour logo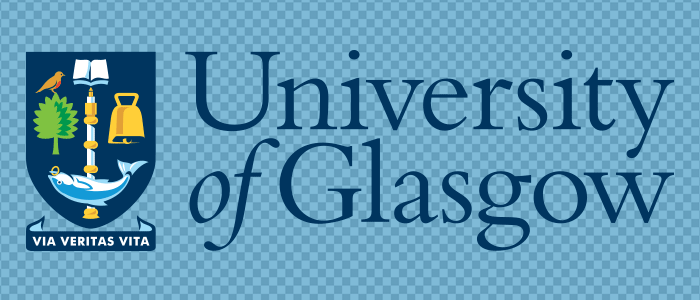 Partnership logo full colour (with transparent background)
Our partnership logo should be used when displayed alongside the logos of project partners.
A single colour version of the logo is permitted where full-colour reproduction is not possible. This can either be a white version sitting in the University Blue or black box, or a blue or black version.
There is also a gold boxed version of the logo. This is only used for high-profile campaigns or specific ceremonial occasions such as Commemoration Day and graduations.
Specific artwork has been produced and approved so that the logo is represented professionally across all communication channels. It is important that you download the appropriate version of our logo depending on whether it is for print, digital, social media, etc.