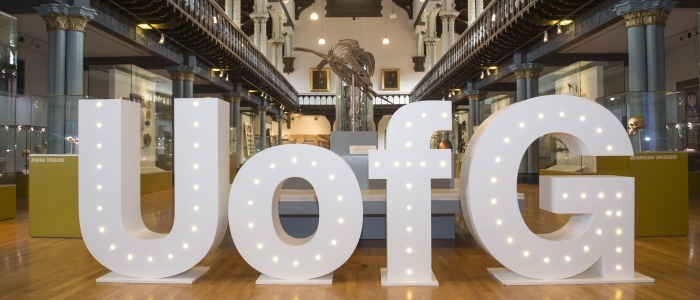 The Student Contract is an agreement between you and the University of Glasgow. You will be required to 'sign up' to it online each year as part of your academic registration.
The Student Contract sets out your rights and obligations as well as the University's rights and obligations.
The Student Contract is legally binding and is made up of the following:
You should read the Student Contract and its associated documents prior to accepting an offer of a place at the University and/or before registration. A wide range of information is covered, key areas are highlighted below.
Data Protection
We will handle your personal information fairly and appropriately as set out in our Privacy Notice for students and our Privacy Notice for applicants.
Fees and Charges
Tuition fees and other charges may be payable as set out in the Student Contract.
Support for Disabled Students
Our regulations include the following:
Changes
Sometimes changes to published programmes or courses are necessary. See section 10 of the Student Terms and Conditions.
As we develop our academic provision, changes are proposed through our Course and Programme Approval process which includes the opportunity for students to provide feedback on proposals.
In some cases students may seek to transfer programmes or courses. See Course Transfer Policy.
If you are a registered student you can end the Student Contract by completing and submitting a Withdrawal Form.
Useful Contacts
We also need your contact details, and therefore:
You must regularly check your student email account set up at registration;
You must provide your current contact details via your MyCampus record.
Complaints and Academic Appeals
The University has a Complaints Procedure which allows students to raise matters of concern without fear of disadvantage and in the knowledge that privacy and confidentiality will be respected. There is also a Whistleblowing Policy which allows serious concerns to be raised about the operation and governance of the University.
If you are dissatisfied with an academic decision relating to your studies, you can make an academic appeal by following the procedures set out in our Codes of Appeal.