Avenue Spring 2022 is out!
Published: 8 April 2022
New edition of Avenue packed with inspiring stories
The Spring 2022 issue of Avenue is live and packed with inspiring stories.
Our main "Me" interview is with Nobel Prize in Chemistry winner David MacMillan, and we've taken a look back at all the other Nobel laureates associated with UofG over more than a century.
On its second anniversary, we give a big thank you to all, including many members of staff, who have contributed to our massive COVID Response Fund appeal and we look at the great work of the Centre for Virus Research and its contribution to COVID-19 research since early 2020.
'5 Things we are celebrating' makes its regular appearance and the ever-popular quiz this issue is 'Stars in their eyes', testing your knowledge of some UofG greats. Finally, we're spreading our wings and taking a virtual trip to Johannesburg with alumnus Nuno. All feedback on this issue welcome, to avenue@glasgow.ac.uk.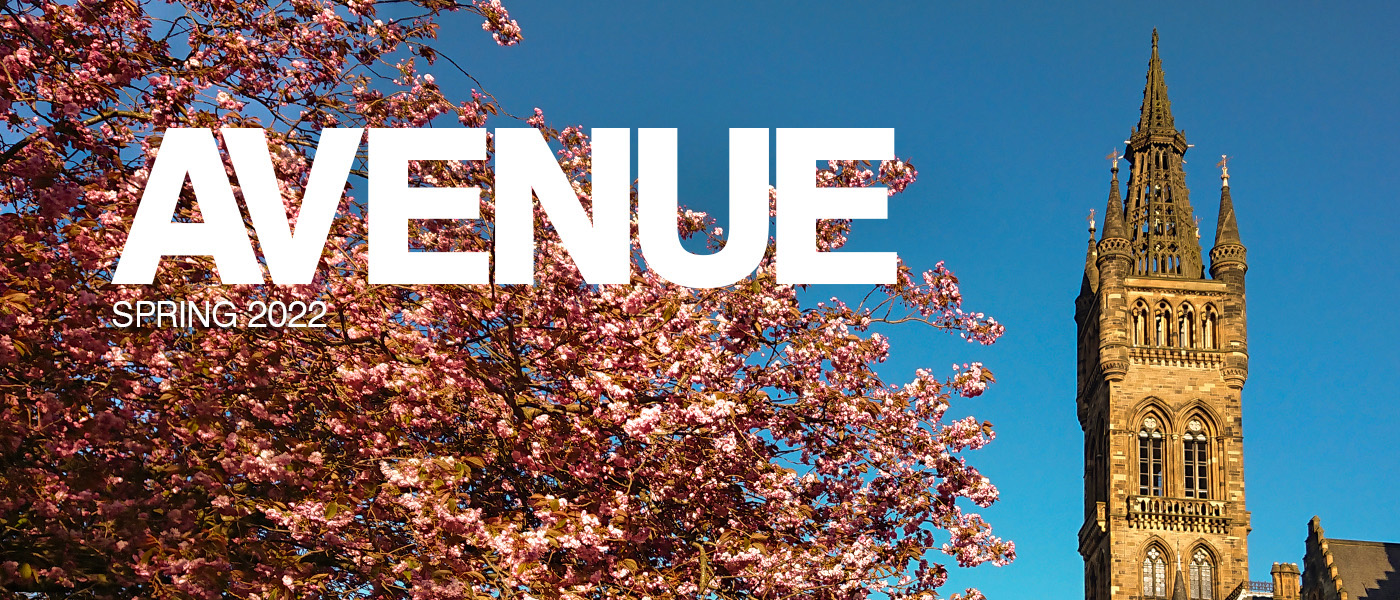 ---
First published: 8 April 2022