Design approved for exterior of Clarice Pears building
Published: 26 March 2021
New Health and Wellbeing building to be clad with unique artwork
The exterior of a new building that will house the University of Glasgow's Institute of Health and Wellbeing will be clad with a unique piece of artwork created by two Glasgow-based artists.
The £50 million Clarice Pears building will open in Summer 2022 on the site of the former Western Infirmary in the West End of the city. It will feature a bespoke design on its external cladding panels, based on the shape of Glasgow, and representing connectivity, community and environment.
The work has been created by SW&CO, a Glasgow-based creative studio founded by husband-and-wife team Scott and Shona Watson. It is produced by printing the design directly onto anodised aluminium panels which will clad the building's exterior and will be visible from its prominent position on the junction of Byres Road and University Place.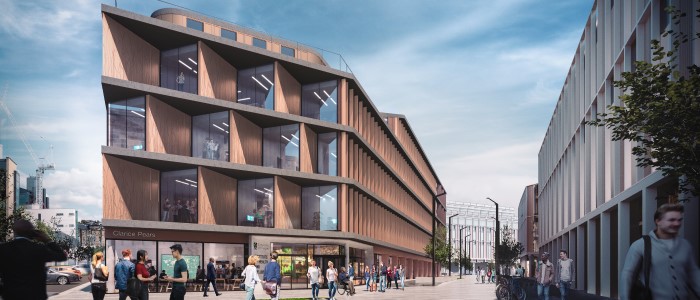 The Clarice Pears building will enhance the work of the Institute of Health and Wellbeing at the University to prevent disease, improve health and wellbeing, and reduce inequalities locally, nationally and globally. It will collocate staff currently working across 10 different sites around the city.
Shona Watson said: "It was important for us to understand the ethos of the building design, the research of the Institute of Health & Wellbeing and the surrounding environment. From this, the core idea that stood out was 'Everything is Connected'. Based on this idea, we took an outline of the map of Glasgow and simplified it to create a design that visualises Glasgow as a space, not just a city, a space that can be owned by everyone. The Institute of Health & Wellbeing, in the Clarice Pears building, is at the heart of that space and the change they are making radiates out within Glasgow and beyond."
"It is fantastic that the University is taking this opportunity to champion local artists through its Campus Development Programme, and we hope this design sparks inspiration and conversation for years into the future."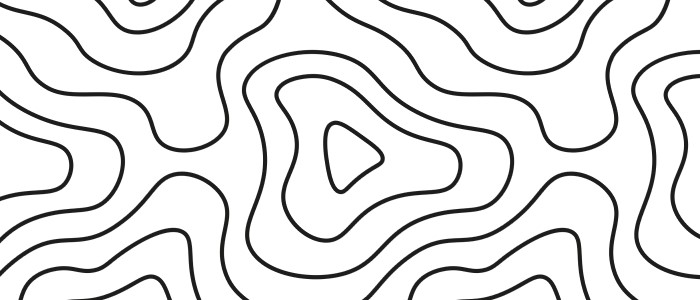 Professor Jill Pell, Director of the Institute of Health and Wellbeing at the University of Glasgow, said: "We chose this design as it really symbolises what the building is doing, being both rooted in local community but also outward-facing, facilitating the exchange of ideas and knowledge and communicating the work of the Institute to the world."
"The ground floor will be open to the public and contain public engagement and exhibition spaces; this design is a symbolic expression of our desire to draw the community into the building to engage with our work."
---
First published: 26 March 2021