World Changers Together: Sustainability
With COP26 coming to Glasgow, we have a great opportunity to raise awareness of our expertise and leadership in how we are collectively working towards a sustainable future.
The External Relations Team aims to raise awareness of how our staff and students are engaged in research, teaching and education to provide positive change for a better world.
They will be sharing stories with the media, partnership organisations, on the University's website, on third party paid media channels and on social media.
The University's Vice-Principal, External Relations, Rachel Sandison, said: "COP26 is a landmark moment in the global effort to combat climate change, and the University is right at the centre of that action. If there's one thing we all know, and that the last 18 months has shown, it's that the University community can achieve great things when we work together as one team.
"It really is an honour to lead the COP26 working group which is ensuring that we are engaging effectively with local, regional and international partners to together help change the world."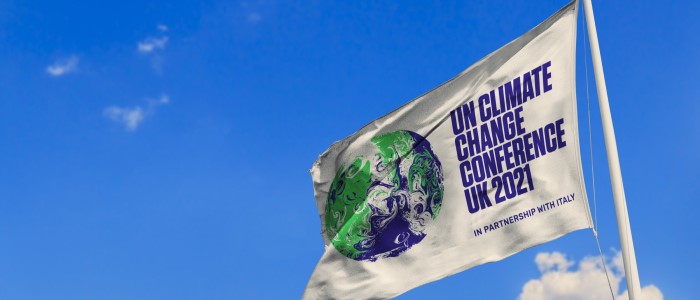 Get involved
Join the conversation – Add #UofGCOP26 to your social media posts and support your colleagues by sharing some of their content with your own followers. You can do this alongside #COP26 as well as choosing to celebrate community or impact through #TeamUofG or #WorldChangingGlasgow
Use our brand – We have developed our own sustainability brand guidelines for communicating activities in support of COP26, the UN Sustainability Development Goals and the wider sustainability agenda. You can download a variety of assets, including the official COP26 branding here https://www.gla.ac.uk/myglasgow/staff/brandtoolkit/universitycampaigns/sustainability-brand/
Video conferencing backdrops – Our zoom backgrounds show our beautiful campus and will help others know that you are part of what makes UofG such a great place.
Become a media expert – If your research is closely linked to the COP26 presidency themes and you would like to provide expert commentary to the media, you can learn more here.
Visit our Sustainability Brand Guidelines page to find out more https://www.gla.ac.uk/myglasgow/staff/brandtoolkit/universitycampaigns/sustainability-brand/
---
First published: 9 September 2021