Introduction from the Principal
In November, Glasgow will be the focal point of the world as global leaders from the spheres of politics, business, academia and even celebrity gather in the city to discuss and agree action to tackle climate change.
The 26th UN Climate Change Conference of Parties (COP26) will hopefully create momentum for real change: to restore nature, reduce pollution and at the same time unleash economic growth.
And it's taking place in a city that's always embraced change. Glasgow thrived from industrialisation, but it was one of the first cities in the world to declare a climate emergency. It now aims to become the first net-zero emissions city in the UK.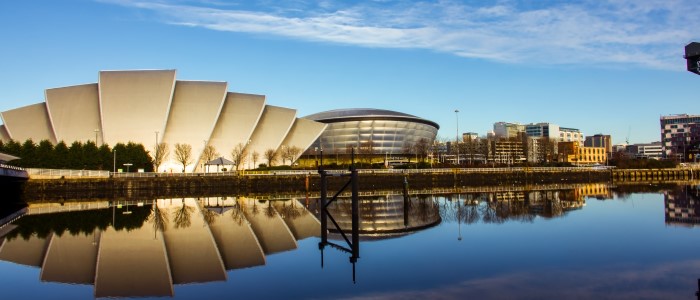 In the same way that our industrial past has forged our heritage, so too can our net zero ambitions.
With COP26 we have an opportunity to leave a legacy on the city: with Glasgow gaining a reputation for its inclusive growth and just transition, where sustainability is placed at the heart of everything we do.
Since 1451, the University of Glasgow's history has been intertwined with that of the city and its heritage and is now playing a major role in providing the skills, innovation, and leadership for future generations.
It is a responsibility we are proud to adopt. We have a clear strategy to be carbon neutral by 2030 and we have introduced changes to the curriculum and introduced new microcredentials to make sure students are exposed to carbon literacy and climate change, so they leave knowing the vital role they can play in their careers.
Two years ago, we set up the Centre for Sustainable Solutions to build collaborations between partners across Glasgow and Scotland and to put the University at the heart of the solution.
Scotland has a real competitive advantage in green and clean sectors - from renewable energy to digital innovation. In Glasgow, we're home to Scotland's 5G Centre and we're at the cutting edge of new quantum technologies, health innovations, decarbonisation approaches and low carbon economies that can support the transition to net zero.
Climate change is a complex issue that cannot be solved by one institution alone. The COVID-19 pandemic has shown society's capability to respond rapidly and creatively to a pressing challenge. We need to apply that same urgency to the climate crisis and 'Team Glasgow' has really taken this approach – mounting a truly collaborative effort, led by universities, the City Government, City Chambers, businesses, organisations and community groups.
We're all part of that team and I know many of you will be keen to get involved with COP26 and its related events. As well as University of Glasgow representatives at the conference itself, our campus will be proud host to events, key speeches and debate around many aspects of the fair transition to a more sustainable world.
COP26 is not just about two weeks in November and this week marks Scotland's Climate Week, when organisations and businesses showcase their leadership and inspire others to act. It is vital that we share actions, research and developments among ourselves as well as partners to build awareness and help commit to the future.
Hopefully this special edition of the staff newsletter will inspire you and boost UofG's contribution to COP26 and net zero – both now and in the run up to November but, more importantly, in creating the legacy for years to come.
Best wishes,
Anton
Prof Sir Anton Muscatelli
Principal and Vice-Chancellor
---
First published: 9 September 2021