New Executive Director of Estates appointed
Published: 10 February 2020
Ian Campbell, Group Property Director at Rolls Royce plc, will take up post in early May
We are very pleased to announce that Ian Campbell, Group Property Director at Rolls Royce plc, has accepted the position of Executive Director of Estates at the University of Glasgow. Ian will take up post in early May.

Professor Sir Anton Muscatelli, Principal and Vice-Chancellor,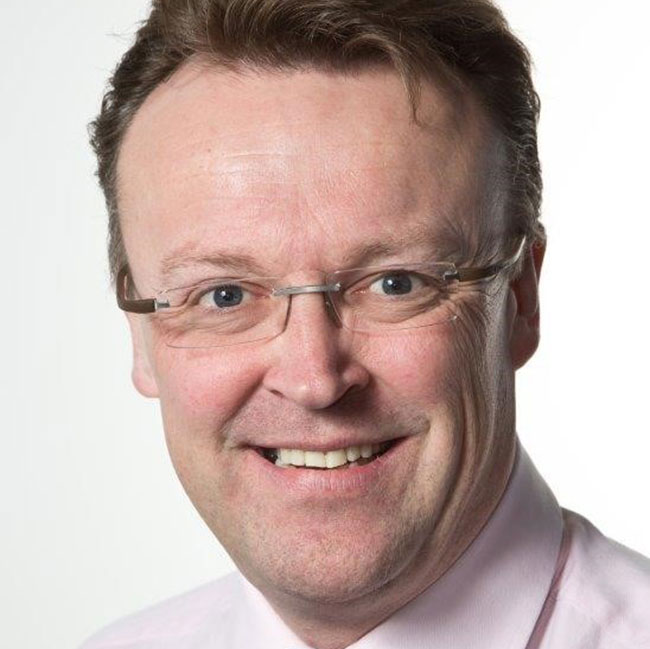 said: "Ian's experience and proven skills will be extremely valuable to the University as we take forward the next phase of our campus development plan. I am delighted that he will be joining us and very much look forward to working with him".

David Duncan, Chief Operating Officer and University Secretary, added: "The University of Glasgow has ambitious plans and the physical environment we offer are an essential part of those plans. Ian's strategic vision and values make him the ideal individual to build on the work of our excellent Estates team and take it to the next level."

Ian Campbell said: "The opportunity to join the University of Glasgow at this stage in its growth and development is not to be missed. I am excited by the prospect of working with an outstanding group of colleagues and helping the University to achieve its goals as a world-changing institution."

A graduate of the University of Aberdeen, Ian has been Group Property Director of Rolls Royce plc since 2007. He has had a wide-ranging career in local government, the rail industry and the private sector. Ian has particular expertise in change management and portfolio management of large estates. As the University's Executive Director of Estates, he will work closely with senior colleagues and members of Court, including the Senior Vice Principal and Deputy Vice Chancellor, Professor Neal Juster, and the Convener of the Estates Committee, Ronnie Mercer. Ian succeeds Ann Allen MBE, who is stepping down after eight years at the University.
---
First published: 10 February 2020