MoU with Universiti Sains Malaysia renewed
The University of Glasgow is delighted to renew its long-standing collaborative links with Universiti Sains Malaysia (USM). A new Memorandum of Understanding was signed last week.
Professor Frank Coton - Vice Principal (Academic & Educational Innovation), and International Dean for South-East Asia - signed the MoU on behalf of the University of Glasgow when he visited Penang on 15 September.
Professor Coton says: "USM is one of a select group of university partners in South-East Asia that we have chosen to develop closer links with. It is envisaged that the MoU will help foster developing links between USM's School of Management and Graduate School of Business (GSB) and UofG's Adam Smith Business School."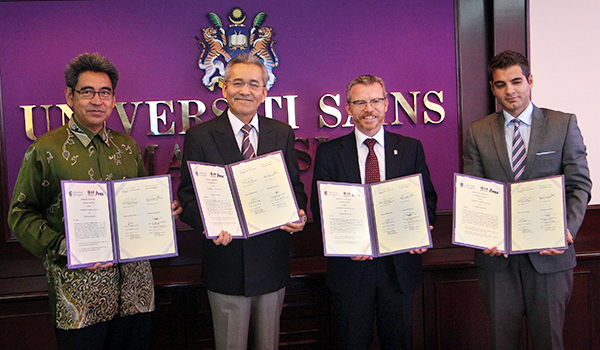 ---
First published: 27 September 2016