Study law by night
You may have heard the story about sailors marooned on a boat with no sign of rescue. One of them is killed by the others and eaten. Are they guilty of murder? Is there a defence of necessity?
Last year the University ran the evening class 'Law, Legal Systems and Legal Methods: An Introduction' for the first time. The Centre for Open Studies is pleased to announce that it will run again in 2016, writes Kenneth Hutton.
Classes are 7-9pm on Wednesdays for ten weeks starting on 28 September, with an option for 10 credits.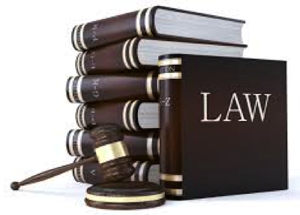 Law isn't covered as a separate subject in the Scottish school curriculum. This course seeks to address that gap by allowing those interested in the study of Law to learn more in an informal environment.
The appeal is broader than that though. As well as future Rumpoles, the course attracts those who are naturally curious or interested in legal debate, and those who want to know more about issues of justice, such as the morality of cannibalism. (The questions above are based on a Victorian legal case, Dudley and Stephens.)
Law affects us and everything we do since we interact with it every day. On the way to work we buy train tickets (contract) or drive cars (Road Traffic), we appear on juries (criminal), buy alcohol in shops (regulation), and make wills (executry). All these aspects of civil and criminal law are covered, and we might even fit in how Brexit could affect Scots law.
Although the course doesn't provide free legal advice on your rights on arrest or appearing in court, we will cover these areas!
Who attends?
Last year's students included senior school pupils, the active retired and a wide range of European and international students, adding to the diversity and cultural variety of the topics. The debate on gun control was highly enlightening.
Students' motivations varied: some were considering the study of Law in the future; others were looking for support in their roles as teachers, volunteers or in health and safety; some were interested in debate, advocacy challenge and argument.
From human rights, immigration, snails in ginger beer bottles, trade unions, civil disobedience, suffragettes to Lockerbie, we will examine each example impartially through sometimes difficult discussions and contentious material.
Find out more
---
First published: 12 September 2016