Women and Education in the Long 18th Century
The University of Glasgow is holding a free workshop on 'Women & Education in the long 18th Century' on 8 September from 10am-6pm.
About the workshop
Women made many valuable contributions to education in the long 18th century including working as teachers, governesses and instructing their younger siblings. Key components of their education included the arts, particularly but not limited to music.
The Women and Education in the Long 18th Century (WELEC) workshop aims to bring together historians, artists, musicians and anyone interested in this broad but important subject.
Register for free
Lunchtime concert
The workshop will include a lunchtime concert with performers including Kirsteen McCue, David McGuinness, Elizabeth Ford, Brianna Robertson-Kirkland, Penelope Cave and Katrina Faulds.
The event is a collaboration with the Glasgow Women's Library. For more information visit Women and Education in the Long Eighteenth Century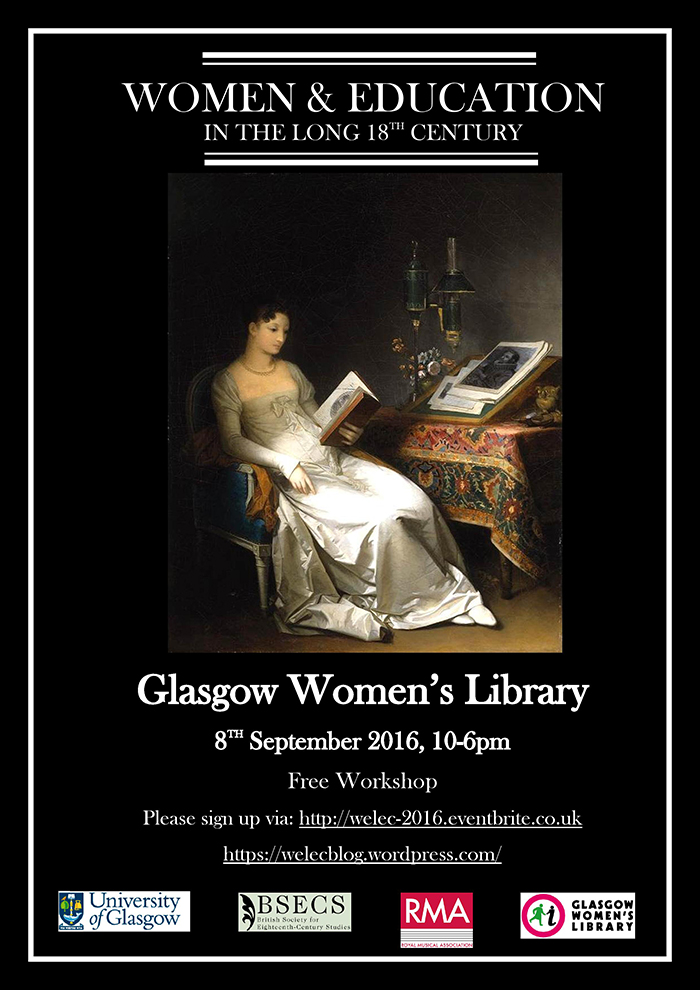 ‌
---
First published: 31 August 2016