Watch your step on University Avenue this week
Pedestrians take note: starting on Tuesday 18 October, Glasgow City Council will be resurfacing the footways along University Avenue.
The University has been told all gates should remain open, although the footpath gate opposite University Gardens was closed earlier today with people being redirected to the Botany Gate. The Council say they'll only work on one side of the street at a time, but watch out for more temporary diversions.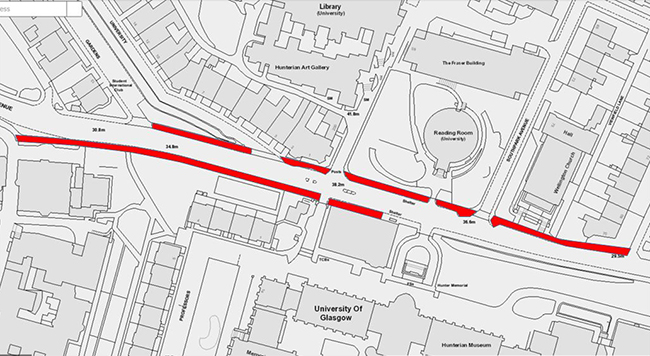 ---
First published: 17 October 2016