UofG at work in Kenya
Scientists from the Institute of Infection, Immunity and Inflammation and Wellcome Trust Centre for Molecular Parasitology (WTCMP) recently staged a brand new course aimed at early career African scientists.
The course entitled KENBOP3 was held at the KEMRI - Wellcome Trust Research Programme in Kilifi, Kenya from 19 - 23 September. The course was a collaborative venture between University of Glasgow, KEMRI Wellcome Trust Research Programme and Pwani University.
KENBOP3 course Director and Head of Centre for Immunobiology, Professor Paul Garside, was joined by fellow immunologists Professor James Brewer, Dr Megan MacLeod and WTCMP Director and Parasitologist, Professor Andy Waters who all taught on the course.
The course gave students insight into cutting edge research and direct access to world leaders in Immunology and Parasitology. Students also took part in several grant writing workshops, career development and question and answer sessions.
KENBOP3 Course Director, Paul Garside, said: "The KENBOP3 course translates our fundamental science findings into disease endemic countries where it will have impact, but is also educational for us. The University of Glasgow has benefited from the KENBOP3 course and connections by learning more about the reality and challenges of delivering health care and undertaking research in resource-limited environments. This can only benefit and assist future research collaborations undertaken by University of Glasgow researchers.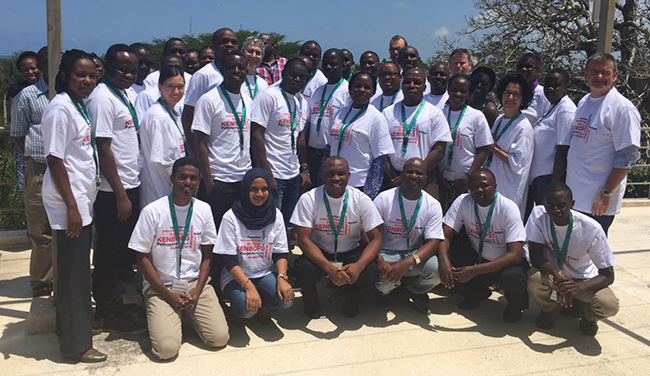 ---
First published: 4 October 2016