Come and hear Burns's Jolly Beggars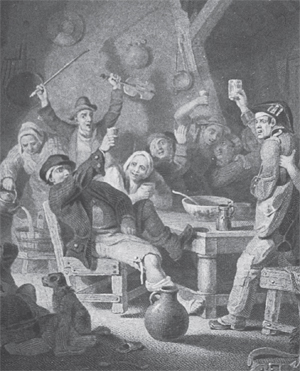 Date: Wednesday 12 October 2016
Time: 6-7pm
Venue: University Memorial Chapel, The Square
In 1818, Scottish song editor George Thomson published Robert Burns's cantata 'The Jolly Beggars' or 'Love and Liberty' for the first time with musical notation. Thomson made a few changes to Burns's original and commissioned London theatre composer Sir Henry Bishop to provide a new musical score.
This is a chance to experience Burns's rowdy masterpiece as it was first heard in the 1810s. The concert will be narrated by Tam Dean Burn and feature Jamie MacDougall, Lorna Anderson, Andrew McTaggart and Alistair Digges, with singers from the Glasgow University Chapel Choir.
This event is part of the AHRC-funded project 'Editing Robert Burns for the 21st century', by UofG's Centre for Robert Burns Studies.
More information
---
First published: 3 October 2016