UofG joins Chengdu celebrations
The University's Principal and Vice-Chancellor, Professor Anton Muscatelli, has been in Chengdu to take part in the 60th anniversary celebrations of one of the University's most important global partners, UESTC (University of Electronic Science and Technology of China).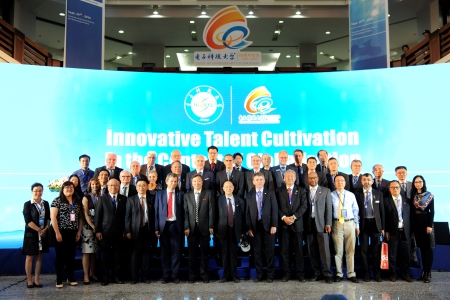 The delegation from the University of Glasgow includes Professor Jon Cooper, Vice Principal Innovation & Knowledge Exchange; Professor John Chapman, Emeritus Vice Principal; Professor John Marsh, Transnational Education Dean; and Professor Muhammad Imran, Professor Vice Dean Glasgow College UESTC. They are attending a special unveiling ceremony to formally establish Glasgow College UESTC, the latest development in the institutions' partnership .
Professor Muscatelli delivered one of the keynote speeches at a Presidents' roundtable event on the subject of innovation and globalisation. He also spoke at the main celebration gala on behalf of all UESTC's international partners.
He said: "It is a great honour for me and my University of Glasgow colleagues to be invited to attend this prestigious event. We wish our partners at UESTC future success and congratulate them on their considerable achievements over the past six decades. The University of Glasgow hopes its partnership with UESTC will go from strength to strength in the coming years."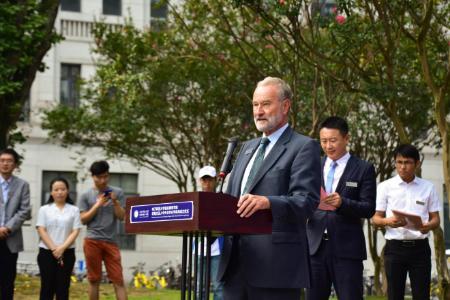 UESTC is a research-intensive university in Chengdu, Sichuan Province. Created in 1956 as the Chengdu Institute of Radio Engineering, it ushered in the first higher education institution of electronic and information science and technology of China. In the latest National Discipline Evaluations, five disciplines from UESTC were in the top ten in China: Electronic Science and Technology ranks No.1; Information and Communication Engineering ranks No.2; Optical Engineering and Instrument Science and Technology ranks No.7; and Bio-medical Engineering ranks No.10.
The relationship between the University of Glasgow and UESTC dates back to 2009, when the two institutions signed an agreement to promote joint research and student mobility; in 2013, joint delivery of a four year undergraduate dual-degree programme at UESTC's Qingshuihe Campus in Chengdu was launched. The two Institutions have now established a Joint Education Institute (JEI) in Chengdu; it will be known in future as the Glasgow College UESTC.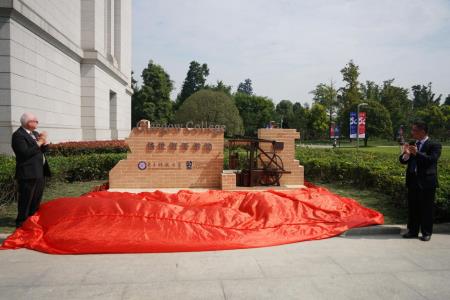 The new UESTC Student Centre, launched officially in July this year at the University of Glasgow's James Watt Building, is an important milestone in the two universities' collaborative working. It will be a focus for UESTC students attending summer schools in Glasgow as well as a growing number of students studying in both Chengdu and Glasgow on a 2+2 programme.‌
---
First published: 30 September 2016