Do you have a link with Malawi?
Published: 21 November 2016
The Scotland-Malawi Partnership wants to engage with students at the University of Glasgow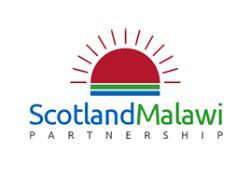 Do you have a link with Malawi?
Interested in international development?
Looking for opportunities to get experience of events, promotion and supporting social enterprise?
The Scotland-Malawi Partnership (SMP), a national network which coordinates, represents and supports Scotland's many civic links with Malawi, is looking to engage students at the University of Glasgow and establish a student-led society at the university.
We're currently looking for students with a passion and interest in Malawi to help us get the society off the ground!
The society will be focused on raising awareness of, and encouraging Scots to be actively involved in, the wider Scotland-Malawi bilateral relationship. The society is entirely independent, however, and will have freedom to develop innovative ways of supporting Malawi. Some activities might include: promoting Malawian products (rice, coffee, beer etc.) on campus; raising awareness amongst students of Scotland's many links with Malawi; encouraging students to maintain and develop links with Malawi; organising events to showcase and celebrate the links which the University of Glasgow has with Malawi.
Students involved with the society will get free membership of the Scotland Malawi Partnership – this comes with a host of benefits, including a weekly national e-news bulletin and invitations to events, conferences, forums and training across the country.
Initial meeting
For those interested in helping to establish this society, there will be an initial meeting with SMP staff and board members to discuss what you would want the society to be and how best we can help you achieve it. This will be an informal meeting just to chat through some ideas and hear more about Scotland's links with Malawi.
Date: Monday 28 November
Time: 6-8pm
Venue: QM Committee Room 3
If you're interested in getting involved it would be great to see you on the 28th, or you can drop us an email at: guscotmal@gmail.com.
Thank you / Zikomo
Colin Reilly and Ben Wilson
---
First published: 21 November 2016