#NotATarget
Published: 14 November 2016
Staff and students are being encouraged to join the Medecins Sans Frontieres #NotATarget campaign with a film screening this Wednesday 16 November.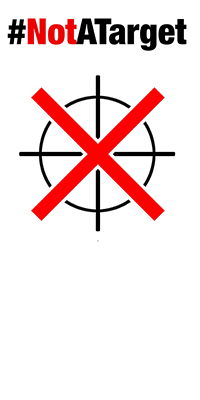 Friends of MSF Glasgow, with the University of Glasgow Chaplaincy, are holding an MSF documentary screening on Wednesday 16 November at 6pm, which focuses on the devastating attack in Kunduz and subsequent international responses.
One year on from the attack on Medecins Sans Frontieres' Kunduz Trauma Centre in Afghanistan, MSF is calling for all parties involved in conflict to stop attacks on healthcare workers, facilities and patients. MSF have posed the question: "If everyone knows it's wrong to bomb a fully functioning hospital, why is it still happening over and over again in places like Syria, Yemen and Afghanistan?"
This event is a part of the larger #NotATarget MSF campaign. You'll find it hard to miss the banner representing this in the Wolfson Medical School Atrium during the week of the event! Please get involved spreading the word and your photos on social media.
Find out more about the event at: www.facebook.com/events/191828981223620‌‌
More information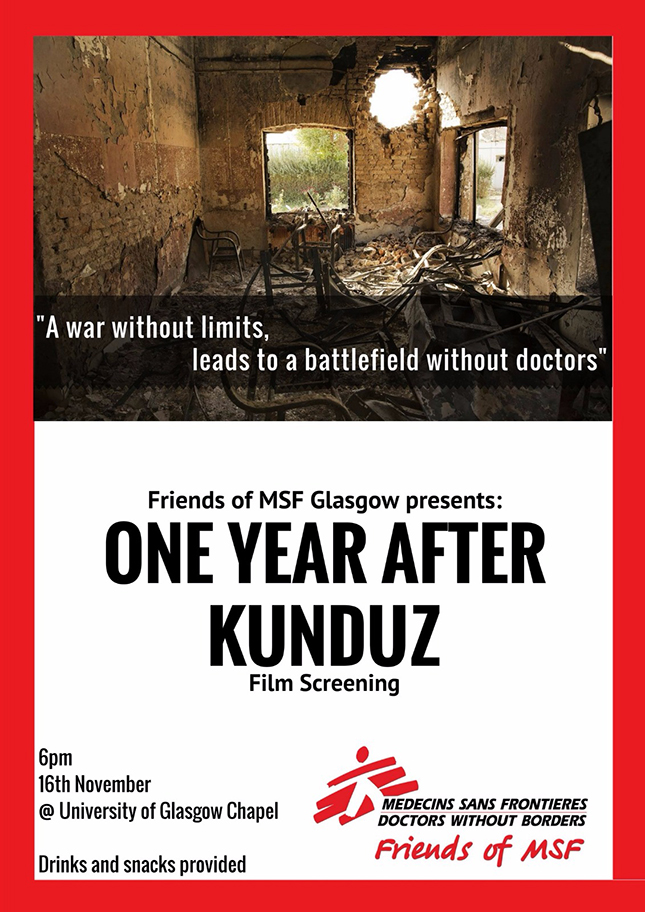 ‌
---
First published: 14 November 2016