The Hunterian in the South is launched
The Hunterian in the South - a new rotational display giving a flavour of the Hunterian collections – has been launched officially at the University's Crichton campus in Dumfries.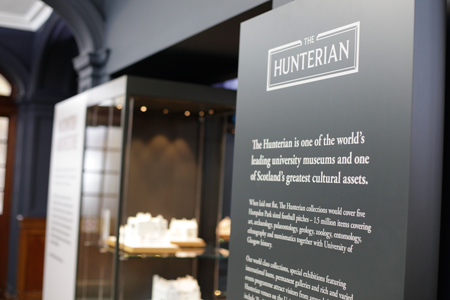 The displays have been made possible through the offices of the Crichton Foundation and by the generosity of Mrs Eileen Powell, widow of the late Dr John Powell, who was Consultant in Child and Adolescent Psychiatry at what was then Crichton Royal Hospital.
The first display is around the architecture and designs of Charles Rennie Mackintosh and includes a number of models commissioned for an exhibition at the Hunterian Art Gallery in 2014.
Dr Carol Hill, Head of the School of Interdisciplinary Studies at the Crichton campus, said: "We are absolutely delighted to host this exhibition of Hunterian Pods on the Crichton campus and are deeply grateful to Eileen Powell and her generosity in making this event possible.
"The Hunterian is one of Scotland's greatest cultural assets. If laid out flat, the Hunterian collections would cover five Hampden-sized football pitches. Unfortunately, we only have space to showcase a fraction of the Hunterian's collections, but those on display are real treasures and I hope they will delight visitors to our campus in the months to come."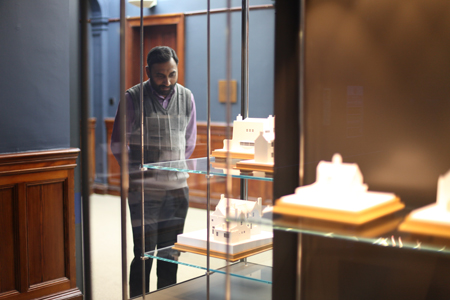 Professor David Gaimster, Director of The Hunterian, added: "We are delighted to establish this new display on the Crichton campus, which gives The Hunterian a permanent showcase for our world class collections in the south of Scotland. Starting with Mackintosh Architecture, we aim to create a revolving programme of research exhibits reflecting our rich Glasgow offer. "
The Hunterian showcase will be regularly updated to bring a taste of the Hunterian's collections to the University's Crichton campus.
Related links
---
First published: 31 October 2016