CREATe Public Lecture - 2 Nov
Published: 31 October 2016
Professor Raquel Xalabarder talks about press publisher rights in the proposed Directive on Copyright in the Digital Single Market.
‌Continuing our lecture series on topical policy issues, CREATe, the RCUK Centre for Copyright and New Business Models in the Creative Economy at the University of Glasgow, warmly invites you to join us on Wednesday 2 November for a public lecture by Professor Raquel Xalabarder.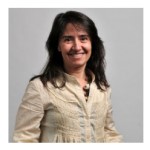 Professor Xalabarder (Chair of Intellectual Property, Universitat Oberta de Catalunya, Barcelona, Spain) discusses the press publisher rights in the proposed Directive on Copyright in the Digital Single Market. On September 14th, the European Commission presented a package of proposed copyright reforms under the banner of promoting a Digital Single Market (DSM).
Where: University of Glasgow, Humanities Lecture Theatre
When: Wednesday, November 2nd, 5.30pm
After several failed national attempts (notably, in Germany and Spain) to secure remuneration for press publishers to be paid by news aggregation services, the proposed Directive on copyright in the Digital Single Market grants press publishers exclusive rights that would allow them to authorise and prohibit digital uses (such as news aggregation) for a period of 20 years. We will examine the consistency of the proposed text, as well as national experiences, and will debate their further implications within the copyright system such as with the rights of other publishers and the CJEU rulings that linking to contents freely available online does not qualify as an act of communication to the public (Svensson, BestWater, GSMedia), etc.
The public lecture is free and open to everyone. Registration secures a seat.
The Humanities Lecture Theatre (Room 255 in the University of Glasgow Main Building off the West Quadrangle) will form a striking setting for this event. It is the University's only lecture theatre preserved in its original Victorian wooden amphitheatre layout. In the digital world, we need to take the long view!
Room 255 is accessible from the 'Foyer to the Forehall' labelled 256A on this map.
Join us at CREATe, School of Law, on Wednesday 2nd November at 5.30pm.
---
First published: 31 October 2016