UofG student wins £250 legal essay award
Law student Simone Farrer has won £250 after taking part in Future Legal Mind 2016, a national awards scheme designed to support and develop young legal talent.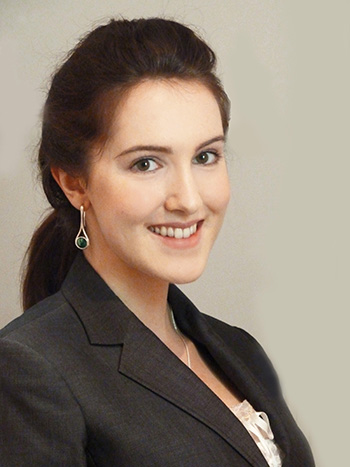 Simone was chosen as a prize-winning finalist in the prestigious awards scheme, which is run annually by National Accident Helpline, after wowing judges with his essay on the future of legal services for firms and consumers.
She said: "This is a fantastic initiative and a really helpful, insightful exercise. Being selected as a finalist is very encouraging and has provided me with a deeper perspective of an area of the law with which I would otherwise not be familiar.
"I'm delighted to have made it to this stage of the competition, within the company of such prominent candidates. It has been a pleasure to have this opportunity and a wonderful experience."
This year's Future Legal Mind essay question asked candidates: 'Is the commoditisation of legal services inevitable and is a commercial approach more likely to compromise or enhance the quality of advice and service to consumers?'
Simon Trott, Managing Director of National Accident Helpline and chair of judges for Future Legal Mind, said: "On behalf of the judges I'd like to offer congratulations to all of the finalists in this year's award. They came up with some really fresh thinking and gave us all great hope for the future of our legal system.
"In a profession which is constantly evolving, it's more important than ever before that lawyers are able to strike the right balance between a commercial approach and the need to maintain high-quality service and access to justice."
To register your interest in Future Legal Mind 2017 visit Future Legal Mind

---
First published: 22 March 2016