SGSAH Summer School attracts 150+ researchers
Issued: Fri, 24 Jun 2016 13:41:00 BST
More than 150 doctoral researchers from all over Scotland attended the second annual Scottish Graduate School for Arts and Humanties (SGSAH) held at the University of Glasgow last week.
The event offered a wide range of theoretical and methodological workshops plus lectures, a lightning paper competition and a doctoral research impact showcase at the Lighthouse, Glasgow.
Participants explored Feminist Research Methods at the Glasgow Women's Library and the relationships between research and broadcast production at BBC Scotland, as well as Oral History at the University of Strathclyde and Digital Humanities sessions hosted by the University of Glasgow.
The event brings to a close a second successful year for the School, which also saw the delivery of an innovative online course in philosophy, Theories of Knowledge, and the development of training materials to support doctoral researchers in arts & humanities to think about how their research relates to policy.
Professor Dee Heddon, Dean of the Graduate School and Professor of Contemporary Theatre at the University of Glasgow, said; "Our vision for SGSAH is to identify the best doctoral training in the arts and humanities and to open it up to researchers from all over Scotland. I am delighted that so many researchers took up the opportunity to come together in Glasgow, and I want to thank the colleagues from UoG and beyond who made it possible by giving up their time to develop and deliver workshops and lectures."
UoG contributors included:
Professor Philip Schlesinger, who gave a keynote address at the opening event;
Dr Vassiliki Kolocotroni, who hosted a discussion session on the lecture filmed exclusively for the event by Julia Kristeva; and
Professor Fraser MacBride, who delivered a workshop on History & Philosophy.
The doctoral research impact showcase attracted a full house and included a performance from Glasgow doctoral researcher Brianna Robertson-Kirkland and displays from Lucie Whitmore on how fashion interprets women's experiences of conflict through costume and Ewa Wanat on the role of rhythmic attending for non-native English learners.
Materials from the event, including lectures and a short film from the showcase, will be available at:
Scottish Graduate School for Arts and Humanties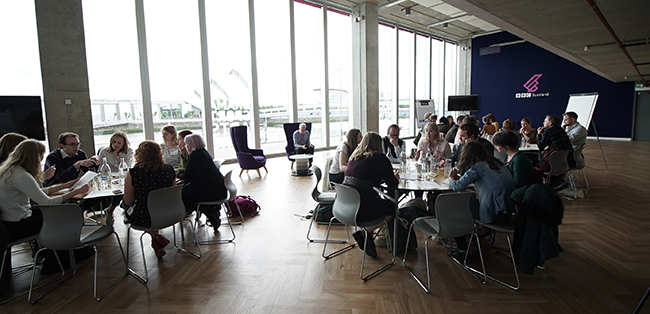 ‌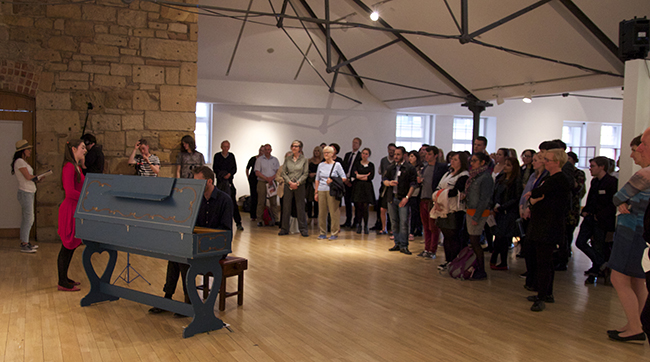 ---