EU Referendum - message from the Principal
Published: 24 June 2016
The Principal, Professor Anton Muscatelli, has sent a message to the University community on the result of last week's EU referendum.
Message from the Principal and Vice-Chancellor, Professor Anton Muscatelli

Dear colleague / student

Last week's referendum resulted in a narrow but clear decision for the UK to leave the European Union. This is not the result that I had personally hoped for, but I want you to know that nothing will change overnight.

There will be many months of negotiations under the EU treaties, and indeed there is no clarity yet on when negotiations will begin. There will be significant opportunities for the University of Glasgow to seek assurances and influence future policy, both as an institution in our own right and as a member of organisations such as the Russell Group, Universities UK and Universities Scotland.

EU Students who have been made an offer for 2016 (or 2017 deferred entry) will be unaffected. Given the complexity of exit negotiations it is unlikely that the current process and funding arrangements will change significantly in the short term. We are therefore encouraging those who are considering applying for 2017 entry to do so in the usual way, and we will keep all applicants informed if there are changes in policy.

I want to emphasise to my colleagues and to our students from the EU just how much this University values your contribution to our community. You are a vital and essential part of our University. The University of Glasgow was founded in the European tradition, and nothing will change our international outlook which will continue to look to Europe for our academic collaborations.

There are obviously many questions to be addressed, not least with regard to research funding and current and future academic collaborations. Barring any unilateral action from the UK Government the 'Leave' vote will also have no immediate impact on the immigration status of European Union current and prospective students and staff. There will also be no immediate impact on the UK as a full member of Horizon 2020 and Erasmus.

Please be assured that I, and my senior team, will be doing all that we can to ensure that the University of Glasgow's voice is heard in these discussions and that I will continue to provide updates to staff and students throughout this process.


Professor Anton Muscatelli
In light of the UK's decision to leave the European Union, the members of the Guild of European Research-Intensive Universities - including the University of Glasgow - have affirmed the importance of the free movement of students and researchers across Europe.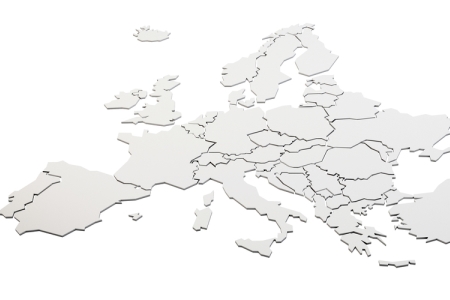 In a statement, the Guild said: "Our current societal, cultural, scientific and economic challenges can only be met through collaboration in the creation and application of knowledge.
"The Guild and its members stand for the free flow of ideas determined by academic freedom which must not be compromised by regulations or boundaries. And we stand for principles of inclusiveness, cultural respect and freedom of debate within our campuses and our communities.
"We appeal to the UK Government, the European Parliament, the Commission and the European Council to ensure that any political settlement supports the free movement of ideas, open boundaries for staff and students within Europe, and uninhibited exchange of knowledge between university researchers and public and private partners wherever they may be."
The statement is endorsed by the Guild of European Research-Intensive Universities, and the Presidents of its members: the University of Bologna, the University of Glasgow, the University of Göttingen, the University of Groningen, Jagiellonian University, the University of Oslo, the University of Tübingen, Uppsala University, and the University of Warwick.
The Guild brings together universities that have demonstrable excellence in teaching, research and policy formation from across Europe to collaborate on the creation of innovative solutions to some of Europe's most intractable scientific and social challenges. It held its first meeting on June 1 in Brussels and will be launched formally on November 21, 2016, also in Brussels.
---
First published: 24 June 2016