Update from FemEng in Rwanda
Issued: Tue, 14 Jun 2016 10:30:00 BST
Members of the University of Glasgow female engineering group 'FemEng' have taken residence at the University of Rwanda to combine their skills and innovation with a team of Rwandan counterparts. Below they tell Campus e-News how the trip is going so far
...
It's hard to believe that it's been less than two weeks since the University's FemEng in Rwanda team touched down in Kigali, Rwanda's capital city, writes FemEng team member Nina Birchard.
In this short space of time the project has been brought to life by the amalgamation of cultures, languages and combined interests in a broad spectrum of scientific and engineering fields.
FemEng in Rwanda is an initiative led by Ellen Simmons, leader of the FemEng group at the Glasgow University which supports and encourages females into and through engineering degrees.
Gender imbalance in Engineering
The group had noted that one of the main reasons behind the huge gender imbalance in the Engineering industry is due to the lack of information available to high school students when making their subject and degree choices, leading to the misconception that engineering is only about oil, gas and tinkering with car parts.
Since arriving in Kigali, our group of eight female engineering students from Glasgow have combined efforts with eight female engineering students at the University of Rwanda (UR) and eight recent high school graduates from around the city to help combat this international problem. To do this we will devise workshops aimed at sparking an interest in STEM subjects among high school girls in Kigali.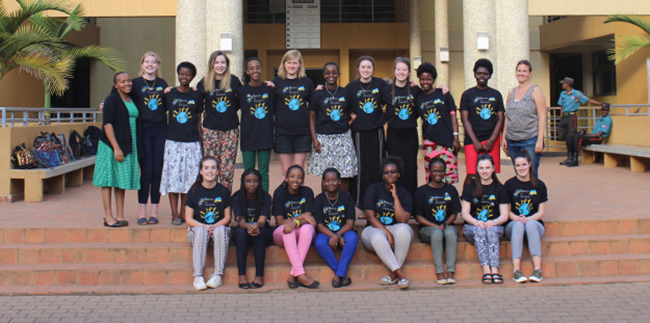 Unique insight
During the first week, the group focused on planning our workshops. This time provided a unique insight into the situation of teenage girls in Rwanda, allowing us to tailor the workshops to best tackle the problem.
Over the weekend, the group also visited two schools outside of the city to speak to girls about the project which reaffirmed its necessity and showed that it is already beneficial.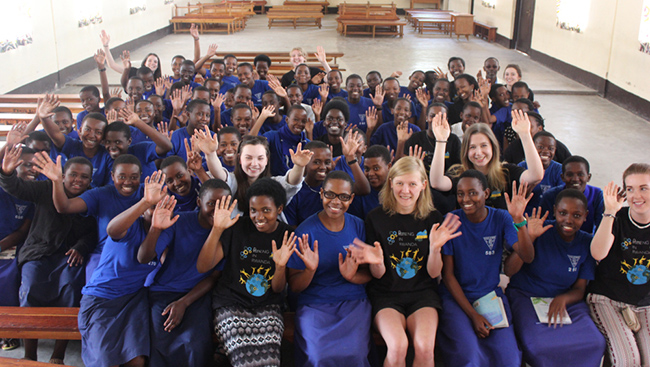 Workshops begin
Today saw the first batch of eager workshop participants come through the doors of UR to receive hands-on sessions in Aerospace, Civil, Biomedical, Mechanical, Renewable Energy, Product Design, Water and Software engineering and, so far so good.
It was very rewarding to see not only that the project's aims are being put into action but that international working relationships and lasting friendships have been established between the high school graduates and UR and UofG's female engineering students.
‌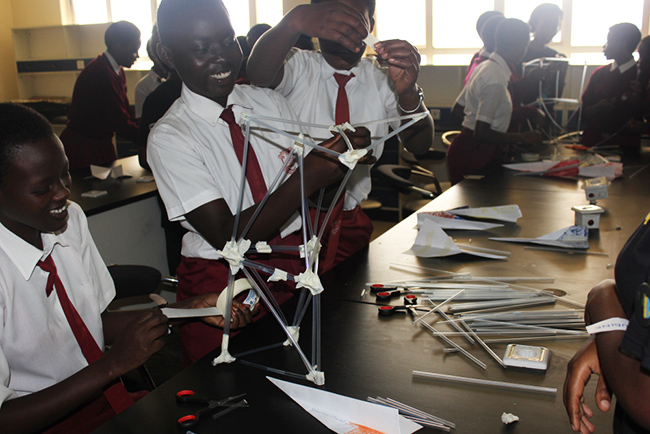 Keep up to date with the project on facebook: FemEng in Rwanda 2016 , on twitter @UogFemEng and the blog FemEng in Rwanda
---