SRC Freshers' Helpers wanted
Issued: Mon, 13 Jun 2016 09:31:00 BST
Looking for a fantastic experience this September – apply now to become an SRC Freshers' Helper! There are still some spaces left, writes Communications intern Cassidy Kirk.

Being a part of Freshers' Week is a fantastic experience. As an SRC Freshers' Helper you will have chance to be a part of the organisation and coordination of the week-long activities, during the plethora of events that will take place to welcome thousands of new students to the University.
You will also be given the opportunity to gain new skills, make friends, and have loads of fun along the way. Experience as a Freshers' Helper is also recognised on you Higher Education Achievement Report (HEAR).

Freshers' Week 2016 will take place Monday 12 September – Friday 16 September. Helpers will also be required for a prep Week which will take place from the 6th September.
Availability over the two weeks is required – if you are unavailable at any point during this time you must outline this in the application form.

Apply now by filling in the application form: Freshers' Helper 2016 Application form which is on the SRC website.

Applications close – 5pm, Tuesday 28 June 2016.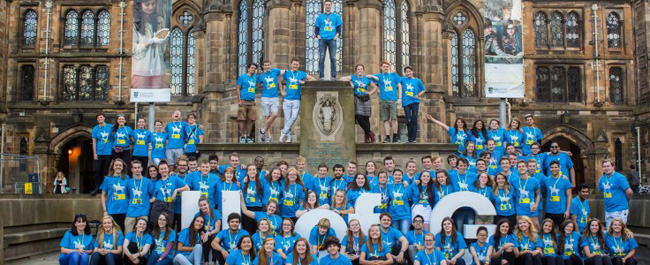 ‌
---