MindMate gets US boost
Issued: Tue, 26 Jul 2016 08:15:00 BST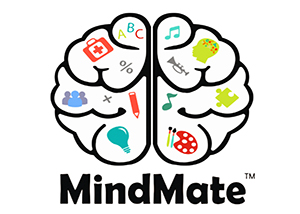 One of the UofG's star business start-ups is currently enjoying entrepreneurial 'boot camp' in the USA.
MindMate was one of fifteen new business start-ups chosen from more than 1,700 applicants for the 13-week Techstars Summer Accelerator Program in New York City.
Being accepted into Techstars is a giant step forward for a company. It is not only about the money - $120,000 - but also about making the right connections: a vast network of investors and mentors tap into Techstars every year.
The graduates, from the Adam Smith Business School and the University of Strathclyde, have developed a unique App to help those suffering from Alzheimer's and dementia. MindMate, developed by ASBS alumni Susanne Mitschke, Patrick Renner, Gabriela Matic, and University of Strathclyde alumnus Rogelio Arellano, has taken the medical and business world by storm and has had a significant impact on those living with Alzheimer's and dementia.
Techstars will give the MindMate team access to the biggest dementia 'market' in the world, the USA. Techstars companies have a 90% success rate and the majority go on to raise on average more than $2M in external capital after the programme finishes.
Breaking News: the Android version of the MindMate App has now gone live.
MindMate is going from strength to strength with 20,000 monthly active users, outstanding reviews and a highly efficient team. MindMate has partnered with every major dementia society in the UK, has the NHS as it first paying customer and is now ready to take on the U.S.
Read the 'Post Card' from the MindMate team: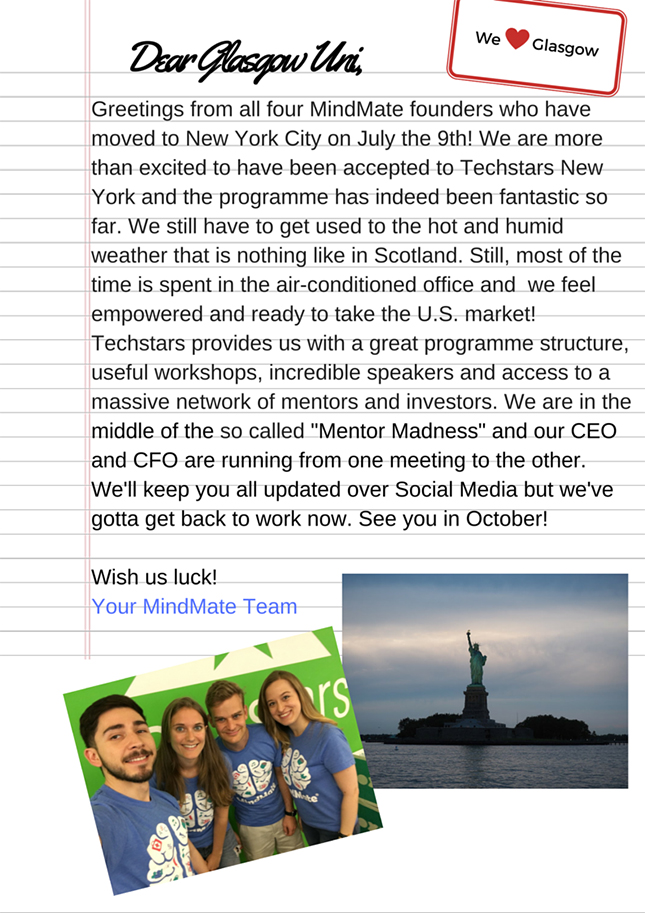 ---