Erasmus Mundus successes for UofG
Published: 26 July 2016
The University of Glasgow has scored major successes in the European Commission-funded ERASMUS MUNDUS programme.
The University of Glasgow has scored major successes in the European Commission-funded ERASMUS MUNDUS programme.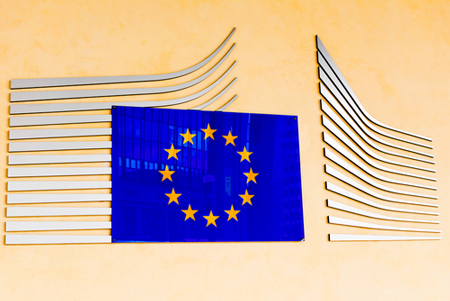 It is leading two consortia which have won major grants to deliver ERASMUS MUNDUS Joint Master Degree (EMJMD) programmes.
UK universities were the lead institutions in three of the 27 successful awards – two to Glasgow and one to Swansea University – out of a total of 89 applications.
Professor Anne Anderson, Vice-Principal and Head of the College of Social Sciences, said: "This is a tremendous achievement for the University, particularly in the post-Brexit climate. It demonstrates the strength of both our postgraduate programmes and our collaborative relationships with other prestigious universities in Europe and further afield."
The successful applications led by the University of Glasgow were:
A joint International Master's degree in Security, Intelligence and Strategic Studies, led by Dr Eamonn Butler, a lecturer in Central and Eastern Europe Studies: the proposal was granted €3m, one of the highest grants awarded.
Degree-awarding partners are Charles University in Prague and Dublin City University, with OTH Regensburg in Germany as a key associate partner. The postgraduate taught degree is currently being run as an International Security, Intelligence & Strategic Studies MSc double degree with Charles University. The EACEA reviewer said of the application: "Security presents fundamental challenges that cannot be resolved by independent and sector-specific ways and need more coordinated and holistic approaches. The proposed programme is an innovative answer to that by providing interdisciplinary studies that join security, intelligence and strategy."
A multiple Master's degree I in "Global Markets, Local Creativities" led by Professor Jeff Fear, Professor of International Business History: it also received €3m. The key partners in this consortium are the Erasmus University, Rotterdam; the University of Barcelona; and the University of Gottingen in Germany.
"At the core [of this programme]," states the EACEA (European, Audiovisual and Cultural Executive Agency) review panel "stands the education and training of the next generation of leaders that can understand the nature of global change and its impact on localities and regions."
EMJMDs are highly integrated study programmes that are delivered by an international consortium of Higher Education Institutions. They aim to:
Foster excellence, innovation, and internationalisation in Higher Education Institutions;
Boost the attractiveness of the European Higher Education Area (EHEA) and support the EU's external action in the field of higher education;
Improve the level of competences and skills of Master graduates, and their employability.
The two new EMJMDs join two others already established at the University of Glasgow:
IM Russian, Central and East European Studies
IM Adult Education for Social Change
---
First published: 26 July 2016