PDR launches next month
Issued: Thu, 23 Jun 2016 11:40:00 BST
The 2016 Performance Development Review cycle begins next month. The process is also being updated.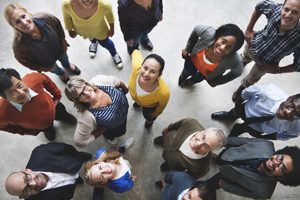 The biggest change is the switch to an online process, using the CoreHR system which already supports many functions including leave booking, expenses and salary. The University's senior leadership team have been the first University staff to try the new system and some of the lessons learned from that process are currently being applied to the way CoreHR will run this year's PDR. Work has also been going on to make the process easier for staff by automatically linking individual data on academic outputs, research income and PgR supervision.
The updated P and DR will also have a new focus on team objectives and the performance 'outcomes' have been reduced from five to four with the aim of giving better direction and clarity.
The changes have been based to no small extent on feedback received from across the University during the regular staff surveys. PDR is also seen by the University's leadership team as a key way of supporting the strategic plan Inspiring People - Changing the World which will take the UofG forward to 2020.
You can get more information on the Human Resources Performance Development Review webpages.
If you have questions about the PDR system, contact: pdrdataenquiries@glasgow.ac.uk
---