John Finch interim Head of Business School
Issued: Wed, 20 Jan 2016 16:55:00 GMT
Professor John Finch will be taking over as interim Head of the Adam Smith Business School from the end of this month.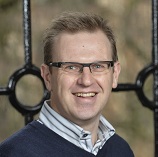 John joined the Adam Smith Business School in October 2012 as Marketing Professor. Previously he was Marketing Professor at the University of Strathclyde, where latterly he was also Vice Dean (Knowledge Exchange) for Strathclyde Business School.
John began his academic career as Lecturer in Economics at the University of Aberdeen, having completed his PhD at Lancaster University Management School.
John brings a range of strengths to the role including significant experience of engagement with industry.
Professor Jim Love
Professor Jim Love, Head of the Adam Smith Business School, is to leave the University at the end of January.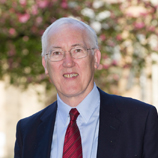 Professor Anne Anderson, Vice-Principal and Head of the College of Social Sciences, said: "I would like to thank Jim for all his efforts on behalf of the Adam Smith Business School.

"I have enjoyed working with him over the last couple of years – notably around the EQUIS accreditation process and the exciting plans to revision the Gilbert Scott building as an inspiring and worthy home for the School. We all wish him well for the future."
Professor John Finch has agreed to take over as interim Head of School whilst an international search for Professor Jim Loves' successor takes place.
New Business School accommodation
Last year it was announced the University is to earmark considerable capital investment in creating new accommodation for the Adam Smith Business School within the iconic Gilbert Scott Main Building.
A project board made up of the Business School's senior academic managers is currently working to draw up a strategic brief, which will help shape the eventual design for the new accommodation.
---