UofG Staff Angling
Published: 22 February 2016
All University of Glasgow staff are welcome to join the Angling club.
All University of Glasgow staff are welcome to join the Angling club.
Membership options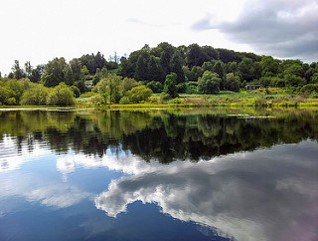 Four levels of membership are available:
General, General (retired), Full or Full (retired)
The General and General retired membership offers access to permits to fish two small hill lochs in the Old Kilpatrick Hills and permits to fish the waters controlled by the Loch Lomond Angling & Improvement Association.
The Full membership allows the same access to permits as the General but in addition access to a privately leased brown trout loch with two well maintained fishing boats.
This has a limited membership and fly fishing is only permitted from the boats.
The Full (Retired) membership offers the same access as the Full membership with a reduced membership fee.
Fishing outings
The Angling Club organises a number of fishing outings to a variety of fishing venues throughout the season and these are arranged annually by the club Secretary.
Joining
Membership of Glasgow University Staff Angling Club is available to all categories of salaried University staff.
If you are interested in joining the Club or require further information please contact either the Secretary or Treasurer for further details:
Club Secretary
Club Treasurer

Mr. Craig Carr
Bower Building
Level 4 Rm 421
Work Tel: 0141 330 5081
E-mail: Craig.Carr@glasgow.ac.uk

Mr. John Laurie
30 Rossie Crescent
Bishopbriggs
Funded by the Ferguson Bequest
Professor Thomas Ferguson (1900-1977), Henry Mechan Chair of Public Health (1944-1964), bequeathed his estate to the University, with the instruction that the money should be used to foster the social side of University life.
The Angling Club receives some financial support from the Ferguson Bequest which is very much appreciated by its members.
---
First published: 22 February 2016