Principal's Early Career Mobility Scheme
Published: 22 February 2016
Find out who will be receiving this year's support from the Principal's Early Career Mobility Scheme.
Principal's Early Career Mobility Scheme: University of Glasgow recipients 2015/16
We are delighted to announce the recipients of this year's Principal's Early Career Mobility Scheme. Once again this year's candidates represent a broad range of academic disciplines from across the University. We are also delighted to confirm that, for the second year in a row, the number of applications rose, as did the number of recipients.
Funded by the Principal, the scheme supports PhD students and post-doctoral researchers from the University of Glasgow to visit and conduct research at Columbia University in New York, the University of Hong Kong (HKU), and McGill University in Montreal.
Professor David Fearn, the International Dean for North America, said: "The ECMS scheme is designed as a catalyst to develop high-impact research themes with these key partner universities; identifying areas of cooperation that can be sustained beyond the visit period and laying the foundation for the development of long-term institutional relationships".
Details of the application process for 2016/17 will be announced later this year.
This year's recipients are as follows: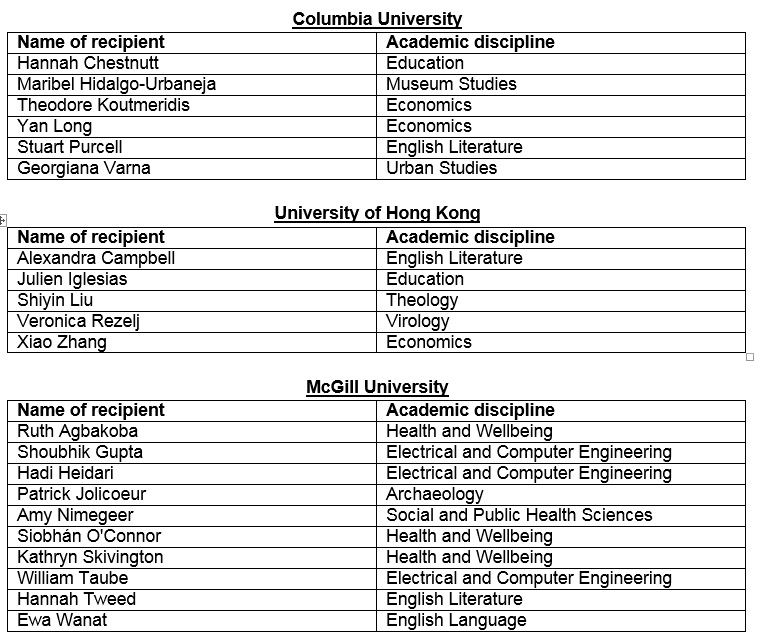 ---
First published: 22 February 2016