News round-up
Published: 11 January 2016
TEDx conference...Andrea Nolan on International Women's Day...Islam Awareness Week...Ferguson Bequest theatre tickets and more.
Tickets for TEDx now available
TEDxUniversityofGlasgow is hosting its third annual conference on 5 March and applications for tickets are now open!
This year, conference tickets will be distributed evenly between students, staff, and alumni in order to make the event as diverse and powerful as possible. There will be eight speakers throughout the conference talking on a variety of topics all relating to the conference theme of Exploration to Innovation and the event will run through the afternoon.
Apply until the 26 February by visiting TEDx University of Glasgow
For more information visit TEDx University of Glasgow
For any queries, questions, or concerns, get in touch at organizer@tedxgu.com
Andrea Nolan on International Women's Day
The Women in Research Network (WIRN) are delighted to host Professor Andrea Nolan, Principal and Vice Chancellor of Edinburgh Napier University.
Date: 8 March 2016
Time: 12 – 2pm
Location: Senate Room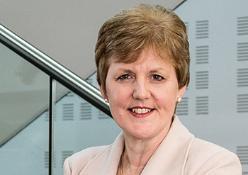 Professor Nolan was formerly Senior Vice-Principal and Deputy Vice Chancellor, as well as Dean of the Faculty of Veterinary Medicine, at the University of Glasgow.

Professor Nolan, who was the first woman to ever be appointed to a Vice Principal role in the University, will speak about her pathway to leadership.

The event will commemorate International Women's Day and people of all genders are encouraged to attend.

Following Professor Nolan's keynote address, there will be a talk from the University Communications and Public Affairs Office followed by group discussion covering personal publicity and "identity" both externally and internally within the University, including online profiles and social media.

For more information and to book a place visit Women in Research Network​
Islam Awareness Week
Islam Awareness Week runs from 15 to 19 February and is organised by the Glasgow University Muslim Students Association and supported by the Interfaith Chaplaincy.
Highlights
Tuesday 16 February- Unity Bake Sale
Come along to our interfaith bake sale! We will have an array of baked treats for sale outside the Wolfson Medical School Building! All proceeds go to MacMillan Cancer Support.

Wednesday 17 February- 'What's the Deal with ISIS?'
This GUMSA event pulls together a distinguished panel to discuss and pry deep into the disturbing, and sometimes profound questions, this ongoing tragedy throws up.
How should normal Muslims respond to this situation? Is this a war of ideas? Why would young Muslims join such a regime? How is it possible to forge any responses that facilitate peaceful and sustainable futures - in such a brutal and dire war? What can Islam offer in the way of potential solutions?
For more infomation visit the facebook page What's the Deal with ISIS?
Thursday 18 February- Annual Interfaith Dinner
GUMSA would like to invite you to our Annual Interfaith Dinner! Come along and interact with people of different faiths over a FREE 3 course meal!
The aim of this event is to promote religious harmony amongst students on campus, as well as promoting discussion between students of faith, and no faith! This event is always well attended and very popular with students, a night not to be missed.
We'll have invited speakers, a faith exhibition and some great chat! We would also like to invite you to set up your own stall as part of our faith exhibition as we would love to have as many faiths represented and im sure you would love to represent your own faith too.
Where: The STUC, 333 Woodlands Road
When: Thursday 18 February at 6pm
For more information visit the facebook page Annual Interfaith Dinner
Friday 19 February- Meet a Muslim!
Have you ever wondered how a muslim prays ? Or heard the recitation of the Arabic language ? This is your opportunity to hear the serene call to prayer live and to watch Muslims pray in a large congregation. After the prayers you will have the opportunity to 'meet a Muslim' and ask anything you like.
Download the Islam Awareness Week poster: IAW 2016IAW 2016
Ferguson Bequest Theatre Tickets
The Ferguson Bequest has recently purchased an allocation of Theatre Tickets for the Spring 2016 Ballot for UofG members of staff.

For details of the performances and to enter the ballot log in to MyGlasgow Staff and enter via the Ferguson Bequest link in the left hand navigation.

Log in will require your GUID and password.

Any questions, contact: CourtOffice@glasgow.ac.uk
Chinese Music Concert
Celebrate the Year of the Monkey with a Chinese Music Concert - Wednesday 17 February 1.10pm
When: Wednesday, 17 February 2016 from 1.10pm to 2.30pm
Where: Kelvin Gallery - The University of Glasgow Glasgow, Glasgow City G12 8QQ
The Confucius Institute is delighted to announce a lunchtime concert with celebrated musician Jiaoyue Lyu.
She is an accomplished pianist, guqin performer,and calligrapher.
She is noted for her exceptional ability to combine traditional Chinese culture and music with Western learning and promote Chinese traditional music and culture.
She will be performing her Serene Moon concert on the guqin, this is part of our Chinese New Year celebrations. After the performance, there will be a small lecture on Chinese music and the guqin.
European Tree of the Year 2016
The Suffragette Oak tree in Kelvingrove Park has been shortlisted as The European Tree of the Year 2016.
This relatively young oak in Kelvingrove Park is a big part of the history of Glasgow's women. It was planted by suffrage organisations on 20 April 1918 to commemorate the granting of votes to women.
Beside the tree is a beautiful plaque, placed by Glasgow District Council in 1995. It is a favourite spot on the Glasgow Women's Library West End Women's Walk.
The purpose of the European Tree of the Year is to highlight the significance of old trees in the natural and cultural heritage that deserves care and protection. Unlike other contests, the European Tree of the Year doesn't focus on beauty, size or age but rather on the tree's story and its connection to people.
Trees from 15 countries across Europe have been shortlisted, vote for Scotland by visiting European Tree of the Year 2016
Voting closes on 29 February.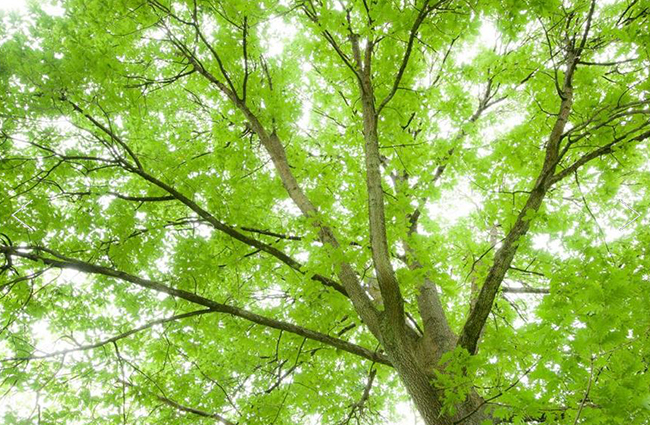 Annual Research Staff Conference
The annual research staff conference is an opportunity for early-career researchers to get practical advice on career development, funding, knowledge exchange and good research practice.
The next conference will take place in the Senate Room on Thursday 3 March 2016, from 1pm-4.45pm.
A wine reception will follow, where winner of the 2016 Postdoc Mentor of the Year Award will be announced.
This event is intended for Research Assistants, Postdoctoral Researchers, Research Fellows or people of a similar career stage from all Colleges.
To view the event timetable and book a place visit: Research Staff Conference 2016
‌
---
First published: 11 January 2016