Islam Awareness Week
‌Next week the UofG celebrates Islam Awareness Week. It runs from 15 to 19 February and is organised by the Glasgow University Muslim Students Association and supported by the Interfaith Chaplaincy.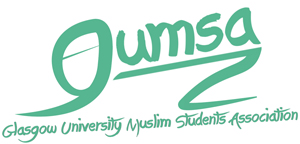 Highlights
Tuesday 16 February- Unity Bake Sale
Come along to our interfaith bake sale! We will have an array of baked treats for sale outside the Wolfson Medical School Building! All proceeds go to MacMillan Cancer Support.

Wednesday 17 February- 'What's the Deal with ISIS?'
This GUMSA event pulls together a distinguished panel to discuss and pry deep into the disturbing, and sometimes profound questions, this ongoing tragedy throws up.
How should normal Muslims respond to this situation? Is this a war of ideas? Why would young Muslims join such a regime? How is it possible to forge any responses that facilitate peaceful and sustainable futures - in such a brutal and dire war? What can Islam offer in the way of potential solutions?
For more infomation visit the facebook page What's the Deal with ISIS?
Thursday 18 February- Annual Interfaith Dinner
GUMSA would like to invite you to our Annual Interfaith Dinner! Come along and interact with people of different faiths over a FREE 3 course meal!
The aim of this event is to promote religious harmony amongst students on campus, as well as promoting discussion between students of faith, and no faith! This event is always well attended and very popular with students, a night not to be missed.
We'll have invited speakers, a faith exhibition and some great chat! We would also like to invite you to set up your own stall as part of our faith exhibition as we would love to have as many faiths represented and im sure you would love to represent your own faith too.
Where: The STUC, 333 Woodlands Road
When: Thursday 18 February at 6pm
For more information visit the facebook page Annual Interfaith Dinner
Friday 19 February- Meet a Muslim!
Have you ever wondered how a muslim prays ? Or heard the recitation of the Arabic language ? This is your opportunity to hear the serene call to prayer live and to watch Muslims pray in a large congregation. After the prayers you will have the opportunity to 'meet a Muslim' and ask anything you like.
Download the Islam Awareness Week poster: IAW 2016IAW 2016
---
First published: 9 February 2016