Gordon Sharp
Issued: Fri, 29 Jan 2016 12:20:00 GMT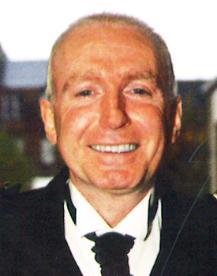 Hospitality Services are deeply saddened by the sudden death of Storeman, Gordon Sharp who has passed away at the age of 57.
Gordon joined Hospitality Services in September 2007 as a porter/driver and was initially based at the Food Farm, Garscube Estate.
Gordon transferred to the Gilmorehill campus in 2012 to join the stores team in the Fraser Building. A computerised stock control system was introduced in Hospitality Services and Gordon was heavily involved in training his colleagues on the new system. His patient and calm approach to teaching made a difficult task much easier for the staff and the department.
Gordon is survived by his wife Elaine, two daughters and grandchildren. He will be greatly missed.
---